Custom Search
[NEW] MESSAGE FROM CREATOR GOD ATON OF LIGHT~~~PRE-FLIGHT INSTRUC¬TIONS FOR THE PHOENIX~~~DECEMBER 6, 2021
CREATOR GOD ATON OF LIGHT
12-6-21
[NEW] MESSAGE FROM CREATOR GOD ATON OF LIGHT ~~~PRE-FLIGHT INSTRUC¬TIONS FOR THE PHOENIX~~~DECEMBER 6, 2021
I AM ATON.It is with a "Father's Pride" that I introduce this beloved JOURNAL of lessons from the loving working team, Esu Sananda and Druthea. Each one offers of self in order to complete the whole and the balance of love and compassion, pa­tience, discipline, hope and insight offered and presented is an inspiration to all who will partake of this glorious banquet. The name of this JOURNAL shall be. PRE-FLIGHT INSTRUC­TIONS FOR THE PHOENIX, Volume I. This volume contains many lessons for assisting you each in achieving balanced transmutation of Self which, when successfully achieved, will enable you to "pass" your final "exams" for ·graduation" into higher spiritual dimensions.
The working partnership between a Master teacher and scribe must become synergistic in order to create the masterpiece of love which creates the desired effects of the balanced WORD. This is only achieved with great care, patience and nurturing of a fledgling scribe by the teacher. Be aware, precious chelas, that the work of this pair did not begin just two years ago when PHOENIX OPERATOR OWNER MANUAL was birthed. The training began well before this life stream of Druthea.
Sananda has been a most careful, watchful and even paternalistic teacher for this one. Druthea herself believes it is nothing short of a miracle that she is able to "receive" and "write" in this way. Her "pitfalls" and "testing" seemed extra difficult to her and there have been a few moments when it seemed she would not rise to her service. Alas she has ALWAYS asked for help when the going got very tough for her and her burden was in­stantly lifted just enough for her to breathe and work out her problem. This is a reminder to all of you of Mine chelas, it is never too late to ask for help. Just remember to LISTEN for your instructions and then ACT upon them.
I wish to share with you all a MOST precious letter which made Druthea cry to read it. The maturity and love of this child is an inspiration to ALL adults who sometimes wonder if the effort is worth it to bring balance back unto a sick and dying planet and people.
April 3, 1992
I'm glad I got to talk with you on the phone.
As you know, I am eleven years old. I have two older sisters named Chesa and Choli. I also have Your brothers: Chase, Chalen, Chait and Chance. We are all home schooled. Us older kids read the Journals and the Liberator. I am just about finished with "I AM SANANDA".
It really hurts us when people say untrue and hurtful things about you andyour wife and Commander Hatonn and the Phoenix Material. Please know how much my family appreci­ates being able to learn the truth and bring ourselves into bal­ance with God.
About four and a half years ago, we were led out a/the Mor­mon Church. My Mom and Dad followed the directions of the God within and left he Church, took us Kids out of public school, left our home, our friends, and my Dads job. We moved to Utah and stayed there a year before moving to Montana. We have been having a wonderful journey as we learn to listen to the God within us.
I want to share with you an experience I had the other night while listening to the clearing tapes from "E.T. Phone Home". I had a vision that I was in a meadow and a bright light appeared. I then realized that it was a Starship. Out of the star ship stepped a man who said, "I am Sananda," and took me by my hand and led me into the Star ship. We went up in the sky and then came back down. He said "Good bye". I had such a wonderful feeling. His eyes were like His picture but His hair was short and He didn't have a beard and He was dressed different. I never had such a wonderful experience before.
My Mom and Dad are planning two of your seminars for Montana in August. We all want to do all we can to help others and we'll do still more. We all love you and pray for god and the light to win.
We love watching all the neat star ships in our sky at night.
Love, Channing
*******
Well, precious Channing, your letter has given such JOY to Druthea that she wished to print it here with humble apprecia­tion so that other people could be uplifted in spirit as well, Thank you, little sparrow, for sharing of yourself. You and your entire family are indeed blessed and precious children of Mine who rest safely within My shield.
This volume contains many of your PRE-FLIGHT INSTRUC­TIONS for boarding THE PHOENIX Star Ship. I AM pleased to introduce it to you of Mine children for it is soon that 1 will gather you ALL onto my wings that you may soar into GLORY and RADIANCE once again. And there is more to come ... Perhaps you hear YOUR instructions already? Fear not if you yet hear not, for as surely as night follows day, you each WHO SO DESIRE to give and serve shall see and hear THE LIGHT within you and you will KNOW what you must DO. I await your decision so that I may open the door for you to walk through in HONOR of loving service. So be it.
http://www.fourwinds10.com/j ournals/pdf/J047.pdf
12-4-21
[NEW] MESSAGE FROM CREATOR GOD ATON OF LIGHT~~~MESSAGE TO THE WORLD~~~DECEMBER 4,, 2021
ATON: I AM THAT I AM. I AM CREATOR GOD ATON OF LIGHT, THE MAHA COHAN, AND CREATOR GOD OF THIS NEBADON UNIVERSE.
Greetings! Let there be no mistake about my identity, for I speak the Truth and ONLY the Truth. Today is December 4, 2021. In 1987, at the Great Harmonic Convergence, August 17tn, the Darkside promised me they would return to the Light. The date was set for December, 2012. Oaths were made and the Dark Brotherhood swore by these oaths they would return to the Light.
Has this happened? The date of December, 2012 arrived with no result of them keeping their promise. I told them that I knew in the future there would come those, who would realize their great Power of their God Spirit within. and with the help of Sananda, that if they did not return to the Light, they would be uncreated.
I, Creator God Aton of Light received my answer from them. It came in a great burst of evil laughter, for they did not believe my words of wisdom. Satan smiled with that evil smile, and glared at me with such hatred he turned green with evil energy. He fumed and raged at me, and told me in no uncertain words that he would keep on with his plan, to take my place in the Universe.
He screamed that no one, NO ONE in the past thousands of civilizations had there EVER been anyone one to do such a feat! "I am the Powerful ONE. I AM GOD, JEHOVAH! I shall reign supreme!!!"
I knew by those words that it was useless to say anything more, but his time was coming to an end. That was in 1987!
I waited patiently for ones to come forth to realize the Power of Creation of their great God Spirit within. You see, Satan has taught all souled ones that they are nothing, just a horrid sinner, and have ho power over evil.
I had called thousands of the greatest Masters forth to volunteer to reincarnate on Mother Earth and conquer the evil empire.. With great hope and joy, they went forward with the agreement, assuring me that they would awaken to the Truth, for they had to return without memory of how great they were in the Lighted Realms. The Earth years passed quickly, and what did I find? Out of the millions of ones that returned, I searched to find that great Spark within even one of them. All the prayers of the Lighted Realms went forth, because Satan had gained a great foothold oh Earth, his jail planet, and his dark ones became what I call the Satanian Empire.
Lucifer, his heavenly name, changed to SATAN, the greatest power of evil. He glowed with pride and ego, and with his evil power no one had been able to thwart his plans, yet uncreate him and his evil angels that worshiped him. Their place of hiding was far below the surface of the Earth in an impassable canyon of darkness that fit him and his evil spirits just fine. NO one DARED to enter to take them down or they would be killed instantly if any thought of harm him or any of his evil spirits. He glowed with evil pride.
Shall I continue with this saga? Now, I tell you that just a very, very few of the returned Masters had awakened to the Light. Out of this minuscule number of souls there were some that found their Great God Spirit's Power within, and asked Sananda to help with eradicating the evil.
Sananda agreed to help, but told them the journey would be hard and dangerous, and that they would have to go with him in their etherical body, or who they were in the Lighted Realms. He took these ones on a number of practice-runs to know where they would eventually go, for they needed to learn and be trained about what was to happen.
Finally, they stood at the doorway of evil where Satan and his evil angels presided. There were millions of evil ones bowing before Satan.
Without fear nor degradation, one of these ones, an Arch Angel with the prayers and help from all, pointed the great blue sword given to that one from St. Michael, pierced the door open. The words and Power to uncreate Satan and his evil spirits pierced the putrid air. Satan looked up and his grin faded to a look of surprise and horror, for he knew it was his end. In one great burst of energy and words from these Lighted Ones, all the evil spirits and Satan were uncreated.
Silence reigned supreme. These Lightworkers turned to Sananda in amazement. It took just a second or two to command the Satanian Empire to be uncreated.
What has been the result? The evil energy 'food" that Satan's "fleshy" earth minions needed is gone. Even though they carry on with Satan's plan, they still try to contact him and carry out his evil plan of ruling the world. THIS CANNOT AND WILL NOT HAPPEN! Their "food" is gone forever, and in a sense, these Satanic minions are "starving to death".
Who has the last say? Mother Earth! She has been cleansed of not only the Satanian Empire, but many other evil technologies and evil plans have been thwarted. She is in charge now, and her time of graduation is at hand.
To help the Lightworkers and ALL wonderful souled ones on their pathway to the Light, we of the Lighted Realms have given you, ALL OF YOU, those great Petitions, that shall help your soul beyond your imagination. http://fourwinds10.com/siterun_data/spiritual/specific_channelings/sananda/news.php?q=1638208374
What more can I say to you, other that I LOVE ALL SOULED ONES with a great LOVE, and that EACH of you is a wonderful, spiritual being. I call you to wake up for the hour glass is on its side, and time has come to a close for this civilization.
Listen to my words of wisdom heed well what I have said.
MY GREAT LOVE TO ALL, FOR WE ARE ALL ONE!
SALU!
CREATOR AGOD ATON OF LIGHT
************************************
11-30-21
MESSAGE FROM CREATOR GOD ATON OF LIGHT~~~MESSAGE TO THE WORLD~~~NOVEMBER 30, 2021
ATON: I AM THATI AM! I AM CREATOR GOD ATON OF LIGHT, CREATOR OF THE NEBADON UNIVERSE. L\ET THERE BE NO MISTAKE, FOR I AMD WHO I SAY I AM!
My warmest and most loving greetings to all upon Mother Earth, to those from mother planets and star system that surround Earth and to all the Cosmos! I am but one of millions upon millions of Creator Gods of in this great Cosmos, but that does not matter, for we are all ONE!
It is my utmost joy and happiness that the great petition that we of the Lighted Realms call "That Petition" and the one on Pain that were given to you by the Lighted Realms are read daily. Do remember that every word spoken is a frequency that bounces off Earth into infinity. Even the song of a cricket goes into infinity.
Saying these petitions is like a huge wave coming to the shore and back again and again in endless motion. It is the waves (frequencies) of these great petitions that shall help every soul on Earth as well I the entire Cosmos! How? The Harmonic frequency of these Petatons said goes to the entire Cosmos and back again I endless motion!
Think about it!
Those, to whom these petitions were given are not seeking notoriety, praise nor glory, but only that they bring Love, Light and Truth of knowing to all souls.
I realize that there is little time left for this last civilization, but that does NOT matter! You have been given each day, one at a time, in which to grow, learn and feed your soul what it longs to have.
Your goal is not the American Dream of a big house, car and money. You goal should be the growth of your soul, for your fleshy envelope was given to you for that purpose. It houses your soul for you to learn a d grow in your soul, for your soul is eternal, and the fleshly envelope is but an illusion in which you can learn soul lessons. If you have not learned the lessons you set for soul growth, your present fleshy envelope perishes and you (the soul) shall take on another one to continue on in 3D until you DO grow in soul growth.
Every one of the Lighted Realms have done the same—reincarnating for thousands of years to gain soul growth. You all have done the same, and had graduated, but you took the risk of coming (reincarnating) back to 3D Earth for soul growth without memory. You knew if you did not awaken, you were to take on many more 3D fleshy envelopes on other planets to gain soul growth.
Remember, your soul is eternal.
My ending words are: READ MY HOLY BOOKS OF THE LIGHTED REALMS, READ the PETITONS, MEDITATE AND GAIN THAT SOUL GROWTH SO NEEDED.
ADONI
CREATOR GOD ATON OF LIGHT
11-26-21
MESSAGE FROM CREATOR GOD ATON OF LIGHT~~~MESSAGE TO ALL SOULED ONES~~~NOVEMBER 26, 2021
ATON: I AM THAT I AM. I AM CREATOR GOD ATON OF LIGHT, THE MAHA COHAN, AND CREATOR GOD OF THIS NEBADON UNIVERSE.
I greet all souled ones upon Earth Shan. In the wonderful entire Cosmos, there are millions of Universes with a Creator God at the helm of each Universe. I have created the Nebadon Universe, which is really a tiny speck of the in the entire Cosmos. This Universe, is just one of billions of Universes in the Orvanton Universe, the seventh wheel of creation, I know it is difficult for you souled ones to realize the vastness of the Cosmos with your 3D finite mind, but none-the-less my message to you shall awaken you to the tremendous expanse of the Cosmos.
It has been explained to you that the great Cosmos is like a vast piece of cloth encompassing all that has been created. ALL ARE ONE with Creation, and all are connected. If one piece of the cloth is torn it affects ALL. You can compare it to a piece of clothing that has a tear in it, and it needs to be mended because it affects your entire body. Do you get the picture? I speak even of the universes thousands upon millions of Light years away from you upon Earth.
Now I shall tell you why I am so pleased! Sananda's Flock, a tiny number compared to all the souled ones just on Earth, have helped more than they can imagine. Let me explain. They have sent out a petition for the release of pain for all souled ones. This "wave" is now flowing outward for the frequency of the prayer never stops. Remember I told you that all sound or frequency goes out to all the Cosmos and is never ending.
In analysis, the petition of Sananda's Flock is like a never-ending ocean wave that rushes to the shore and back to come again to the shore and out again and again and again, never ending.
You think that such a tiny number of enlightened ones can help the great Cosmos? Expand your thinking! Remember, I told you about the evil frequencies from all the wars on Earth reverberates through the ENTIRE Cosmos with negative frequencies that have affected the entire Cosmos, just like that rip or tear in your clothing.
Here is the PRAYER FOR THE RELALSE OF PAIN FOR ALL. BOTH CREATOR SOURCE AND HILARION THE HEALER HAVE ASKED TO HAVE THIS PETITION PRINTED OUT FOR ALL SOULED ONES TO SAY SEVERAL TIMES A DAY! THINK OF THE GREAT MAGNITUDE OF THIS PRAYER WHEN ALL YOU SOULED ONES JOIN IN!!!!! IT IS UNFATHOMABLE!!!
QUOTE:
We petition by our Mighty God Spirit within and with great Love to set ourselves and all living beings in the entire Cosmos, whether it be person, plant, animal, mineral or element, free of any mental or physical pain! We refuse the sentence of pain and pronounce all to have served the warden long enough! We remove the binding shackles that bound all, and ask that they be released through the Transmutation Ray of St.Germán to a higher octave, to be cast into the ethers and uncreated!!! We ask this in Esu Sananda's name! Amen!
Please surround us all with the White Light of God Aton and the Blue Light of St. Michael!!! Please return to all the Cosmos to fill their voided spaces with love, healing and Light! Please right the chalices (soul) of al beings and fill them with Love, Healing and Light of the Seven Great Masters, and the White Light of God Aton. We ask this in Sananda's name, AMEN!
END QUOTE
As Serapis Bey has said in his messages to you in Journal 7
QUOTE:
Our God IS the all-consuming fire of Love. And THAT God-self resides as close as thy heart-cell; within thy breast, within thy mind--thy soul. Why do thee ones shut Him from thee? Ye carry within, the unlimited power of the universe and ye hide away from Him.
END QUOTE
Just remember, that any energy you send out, either positive or negative, comes BACK to you 100-fold. That is the Great Law of Returns. All of Cosmos needs positive healing energy, including Mother Earth.
It is my greatest hope and joy that you heed this message I have given, for time is running out before your 3D life upon the schoolroom of Earth comes to an end.
My great LOVE to all!
CREATOR GOD ATON OF LIGHT.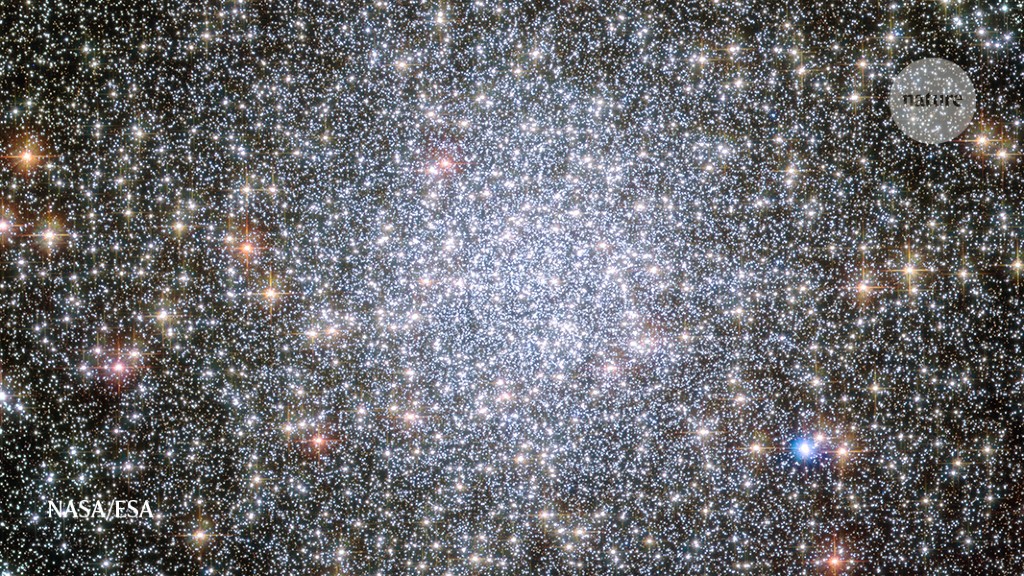 This photos is just a TINY speck of the GREAT COSMOS!
**********************************
11-24-21
[ NEW] MESSAGE FROM CREATOR GOD ATON OF LIGHT~~~YE PLEAD FOR SIGNS~~~NOVEMBER 24, 2021
YE PLEAD FOR SIGNS
I shall pick up where my Son left off on the yester morn for ye shall not say ye were not told of these things. Ye plead for signs and warnings, timing and reassurance; they are falling all about thine noses----open of thine eyes. Stop thy worry as to whether or not there is "time" to do of thine things---do what­ever thee can. It is the foolish waiting when ye know of what ye should do that is thy bother. Turn to thy labors and ye will not note the "waiting".
Within the time which is allotted unto the Earth which is in the present part wherein she is, there shall be a great and mighty change upon her surface and within her bowels. She has been most tormented and active within; she is seething and restless. She is a living, breathing creation who has been badly used. It is not in anger she throws thee from her body but rather, she is in the throes of death from thee. She has carried her burdens in honor and is released there-from. Instead of moaning about thy displeasures and larking ye had better be in the writing of the new stories to present unto thine brothers. What will be in the second, third and hundredth motion picture? Your purpose is to tell the world my truth that ones can know of their plight. Do ye believe there are no stories within these words? Have ye ones no visions left to serve unto thy brethren? YE CHOOSE TO DENY AND WAIT FOR "PROOF'? SO BE IT --- WAIT. HOWEVER, YE WHO CHOOSE TO TAKE EXCEPTION TO MY WARNINGS AS UNCOMFORTABLE AND PRODDING, TAKE HEED -- STOP OF THY WHINING FOR THIS WAS THINE AGREEMENT WITH ME! I CARE NOT ONE WHIT WHETHER OR NOT YE LIKE OF MY METHODS OR OF MY SCRIBES. I AM NOT PLEASED WITH YOUR ACTIONS; I WEEP OVER THAT WHICH I HAVE PLACED INTO CREATION THAT HAS DEGRADED AND DEBAUCHED MINE OTHER WONDROUS AND BALANCED ENTITIES. IT IS THY GIFT OF FREEDOM OF CHOICE, FOR I GAVE THAT TOO, UNTO YOU, BUT YE SHALL BEAR THE DIFFICULT ROAD IF YE HEED NOT THE CALL THAT MAKES OF THINE WAY, EASY AND BEAUTEOUS.
Look about thee and see that some things might be in the fitting. For ye have been told that when it is near the fulfilling of these things, it shall be that there shall be great shipwrecks, and the ships of the air and the ships of the sea shall go down. ARE THEY NOT DOING SO? And the fish of the sea shall seek new places wherein to spawn. ARE THEY NOT DOING SO, FROM THY POLLUTION AND FUEL SPILLINGS?
AND -- THERE SHALL APPEAR UPON THE EARTH NEW PEOPLE WHICH ARE NOT INDIGENOUS OF THE EARTH,AND THAT WHICH HAS NOT BEEN SEEN BEFORE. YE HAD BETTER TAKE NOTE; STOP OF THY DENIAL AND WELCOME THY SIBORS, CHELAS -- YE ARE IN GRAVE CIRCUMSTANCE AND I HAVE SENT MINE OTHER CHILDREN OF THE UNIVERSE AND THE VERY ANGELS OF MY REALMS TO ASSIST YE. REFUSE THEM IF YE CHOOSE BUT KNOW 'TIS YOU WHO HAVE REFUSED. WALK WITH MY CHILDREN AND THY NEW SIBORS AND YE SHALL WALK IN GLORY. THEY ARE COME TO SHOW YOU THE WAY; MY SONS HAVE COME AGAIN TO RECLAIM MINE HOUSES.
http://www.fourwinds10.com/journals/pdf/J004.pdf
p. 85-66
11-19-21
MESSAGE FROM ATON: ~~~ THE HOUR GLASS IS UPON ITS SIDE!~~~ ~~~ November 19, 2021
ATON: I AM THAT I AM. I AM CREATOR GOD ATON OF LIGHT, THE MAHA COHAN, AND CREATOR GOD OF THIS NEBADON UNIVERSE.
Today, I shall be rather pointed and straight, as an arrow, for Truth can never be hidden. I love with a great love all that has been created for you to live the most glorious physical life upon any of the billions of planets in the entire universe. Yes, Earth, named "Shan", planet of tears has endured suffering beyond belief since she was chosen as the jail planet for Satan.
In the 20,000 civilizations that have been upon her surface, each one failed to help he graduate, until now. However, I am overjoyed at those Lightworkers, who have grown in soul growth, to recognize their Great God Spirit within and have, with Sananda's help, made Earth to be beautiful again.
Healing is still in process, but she is ready now, and has earned her placement in a higher dimension where no evil can exist. She has waited 4.5 billion years for this moment.
I have come to tell those still slumbering to awaken, for the hour glass was tipped on its side when Journals were written, giving time for you all to awaken. It is now standing up with just a few grains left, meaning lift-off is ANYTIME WITHOUT WARNING. Today is a gift to all of you slumbering to awaken. I cannot and will not, awaken you. You are in charge of your soul and only you can open your eyes to the Truth. It is all around you, not only in all that I have created for your enjoyment, but I have given you a Guide for proper living. I cannot make you read or learn, as it is up to you.
All of you knew the great handicap if you did not awaken. Need I say any more? You shall be offered safety, but that is still your choice.
The prayers of the Lightworkers have helped in a great way, and with the help of the Lighted Realms, many of the sleeping ones have awakened to the Truth. Even those in the Astral Plane have been helped in their soul growth by their prayers and petitions.
Sad to say, however, there are still souls in slumber that have turned a deaf ear to the prayers and petitions to awaken. However, it is their choice, for Force is not of God.
As for you Lightworkers, you have been given the gift of today. Keep to your work of reading, petitions, meditation and soul growth to the very last moment. Do not fritter away this precious, most precious day in frivolity. Keep up your prayers for healing of all Mother Earth. It is most important to send all great Love, Light and healing to her and all of her creation.
You all have just this beautiful 24 hour day to grow in your Spirit, not yesterday nor tomorrow but today. Make the best of it!
Carry on! Stay calm, collected, and know that top of the mountain is but a very few feet away!
My Unconditional Love to ALL.
SALU
CREATOR GOD ATON OF LIGHT
***************************************
11-15-21
MESSAGE FROM CREATOR GOD ATONOF LIGHT ~~~~PRAYER~~~NOVEMBER 15, 2021
ATON: I AM THAT I AM! I AM CREATOR GOD ATON OF THIS NEBADON UNIVERSE UPON WHICH YOU LIVE.
Greetings to all this beautiful morning upon Mother Earth, for each second that she holds her breath is a gift to you. She presents the scene of Light and Love, with all the sunshine , and great living conditions upon her surface. She holds a wee bit longer, for she is ready to exhales at any time. She has set a date, and that date has not changed.
Today's message to you is of great importance. You have heard over and over to keep your prayers for her healing without stop. I must explain a bit further what is required of all souled ones at this time, but it is still up to you whether or not you believe me or think that what I am about to tell you is ludicrous.
Prayer. What do I mean by that? I tell you again, that I love all souls upon this planet with a great, great love, for the soul is eternal. I hear all prayers that come from your heart and not just words with no meaning. I love the poor soul lying in the gutter stripped of all health and is infused with drugs. I love everyone and everything I have made! There is no one better than another!
What do you include in your prayers? It includes you, first, for if you are not focused and clear and ask to be so, how can you help anyone? So, clear your spaces and mediate in your praying with deep thought. Start with yourself, then your family friends, relatives and move outward from there.
Send Love and Light and as for all challises (their soul) to be filled with Love and Light. This would include your Dark Side government, Biden and his minions, Mr. Trump, the Moon, Mother Earth, and all souled ones, and even all the trees, bushes, animals, incects and all life upon her surface. Do not forget to pray to have all evil technologies used against you to be transmuted (gone) by the Violet Flame of Germain.
You do know that the Dark Side has used these advanced technologies to annihilate all of Earth and you included, These ones have tampered with the elements that were killers under the soil to make it usable to grow food! These elements, such as uranium, break up the rocks etc. into soil. It is all a wonderful progression of life.
By taking these elements above ground, they continue to be a killer, but not of rocks and stones, but of YOU!
You are so radiated now that your air is to the point of wiping all life from your planet.
Mother Earth said she shall NOT allow another World War! To have such with the advanced technologies would harm the fabric of the entire Universe!
Your prayers must be kept up daily, even in these last days, for to not do so for even one day sets all behind in progress to the Light.
You must know that the Lighted Realms cannot do it for you. You have the power within each of you, and with our help all shall be accomplished. You work together with the Lighted Realms!
May today be a great day for all your great prayers, for that is sorely needed at this ending time.
When a planet turns on her or his axis, it takes a long time. Earth started right after WWII! You can see how the devastation has gradually increased upon your orb, and Mother Earth has reached the end of her lessons. She needs your help now more than ever, for that is part of your responsibility, and why all you souled ones reincarnated upon her surface at this time.
My great blessings and love for all of you never ends!
SO BE IT!
Heed well my words of LOVE to you!
ADONI
CREATOR GOD ATON OF LIGHT