Custom Search
SORCHA FALL: "Sooner Or Later The Endless Spectacle Is Over. Then We Will Take Revenge; Mercilessly."
SISTER CIARA
3-232-22
My Dearest Friends:
Exactly one month ago today, I sent you my letter "Historic Attack On Christianity Propels Russia To War—Not Ukraine"—the following day, on 24 February, you witnessed the Russian invasion of Ukraine, and this past week, Russian President Vladimir Putin told a cheering crowd estimated to be over 200,000: "I ordered the invasion to get people out of their misery, out of this genocide, that is the main reason, the motive and purpose of the military operation that we began in Donbas and Ukraine...And this is where the words from the Scriptures come to my mind: 'There is no greater love than if someone gives his life for his friends'".
Also for you notice, today marks the final episode of the Sorcha Faal's 10-year audio lecture series "Total War: The Collapse Of The United States And The Rise Of Chaos", the 120th episode of which you can read more about, as always, at the bottom of this page.
In March-2012 when the Sorcha Faal began this audio lecture series, as many of you can attest, the very idea that a total war was brewing, the United States would divide itself to the very brink of collapse, and the entire world would be plunged into chaos, was scoffed at and ridiculed—but not anymore, and whose factual basis to believe was known by myself and my Dear Sisters, as well as other historians—like those at the Mises Institute, who in their just published open letter "We Must Now Learn The Lesson Of 1914, Not The Lesson Of 1938" note: "Rather than fixating on the "lesson of 1938" the better lesson to learn is often the "lesson of 1914" or perhaps even the lessons of 1853, 1956, or 1968...The lesson of 1914 is certainly instructive today...Escalation is extraordinarily unwise, especially if there is the potential of turning limited wars into megascale disasters"—and like world renowned Serbian filmmaker Emir Kusturica, who in the just published article "Ukraine Is Second Act Of NATO's 1999 Attack On Yugoslavia" states: "The world is now undergoing a "deconstruction of power" that thought itself supreme 23 years ago...This war did not just come out of nowhere...This is a continuation of something seeded much earlier".
As to how much earlier this present conflict was "seeded", my Dear Sisters explained to you in reports like "Failed Eurasian Power Play Obliterates Biden-British-NATO Axis", wherein you learned that over 100-years ago, the Western powers set themselves upon a course to take control over the entire world—a course for total global control masterminded by British geopolitical strategist Sir Halford John Mackinder (15 February 1861 – 6 March 1947), one of the founding fathers of Western geopolitics and geostrategy, who in his seminal work "Democratic Ideals and Reality: A Study in the Politics of Reconstruction" defined our planet as a "World Island" whose "Heartland" is Russia, and declared: "Who rules East Europe commands the Heartland; who rules the Heartland commands the World-Island; who rules the World-Island commands the world".
Standing opposed to the Western powers seeking to take command of the "Heartland" so they could control the world was Russian linguist and historian Nikolai Trubetzkoy (16 April 1890 – 25 June 1938), who founded the Eurasianism political movement in Russia that posits that Russian civilization does not belong in the "European" or "Asian"—and, in 1938, died from a heart attack attributed to Nazi persecution after he had published an article that was highly critical of Nazi German leader Adolph Hitler's theories of Western "white master race" supremacy over all other peoples.
It's important for you to know about Trubetzkoy and the Eurasianism political movement because Haaretz, the longest running newspaper currently in print in Israel since 1918, published an article this week entitled "To Understand Putin, You First Need to Get Inside Aleksandr Dugin's Head", that's now been followed by the Washington Post article "The Man Known As 'Putin's Brain' Envisions The Splitting Of Europe — And The Fall Of China", wherein it says about Aleksandr Dugin: "Russia has been running his playbook for the past 20 years, and it has brought us here, to the brink of another world war".
What these articles, or others like them won't tell you about either Aleksandr Dugin or President Putin is that they are the modern heirs of the Eurasianism political movement founded by Trubetzkoy—is a political movement now known as the Fourth Political Theory firmly rooted in Russian Orthodox Christianity—and sees Dugin having declared: "The path that humanity entered upon in the modern era led precisely to liberalism and to the repudiation of God, tradition, community, ethnicity, empires and kingdoms. Such a path is tread entirely logically: having decided to liberate itself from everything that keeps man in check, the man of the modern era reached his logical apogee: before our eyes he is liberated from himself…The logic of world liberalism and globalisation pulls us into the abyss of postmodern dissolution and virtuality…Our youth already have one foot in it: the codes of liberal globalism are effectively introduced on an unconscious level — through habits, commercials, glamour, technology, the media, celebrities…The usual phenomenon now is the loss of identity, and already not simply only national or cultural identity, but even sexual, and soon enough even human identity".
For those of you who have long read and supported us none of this new, because in the weeks just prior to President Donald Trump being sworn into office, on 2 January 2017, my Dear Sisters sent you the report "Action Begins To Make Putin Royal Tsar After California Legalizes Child Prostitution", wherein it was explained to you that Aleksandr Dugin viewed President Trump and American Christians as Russia's natural allies against the godless Western powers trying to take command of the "Heartland" so they could control the world—a report wherein you saw Dugin warning the West: "Sooner or later the endless spectacle is over. Then we will take revenge; mercilessly"—and wherein you saw Dugin exactly stating:
The USA is the Far West of the world.
It is the space of Midnight. And there the final point of the Fall is reached. The moment at hand is one of a change of poles.
The West turns into the East. Putin and Trump are in two opposite corners of the planet.
In the 20th century, these two extremes were embodied by the most radical forms of Modernity – capitalism and communism.
Two apocalyptical monsters – Leviathan and Behemoth. Now they have turned into two eschatological promises: Putin's Greater Russia and America liberating itself under Trump.
The 21st century has finally begun.
For over a century now, the Western powers trying to take command of the "Heartland" so they can control the world have left in their wake tens-of-millions of Russian lives—and Russia will never allow this happen, which means that if they are pressed too far, they will obliterate the West with their largest in the world nuclear arsenal, then rise from the ashes to start over again, which they've been planning to do for as long as this threat has hung over them.
Though you aren't being told the truth that this present conflict isn't really just about Ukraine, as it's only the opening salvo of Russia's main goal to destroy the godless West, you should know that its main intended target for destruction is the US Dollar, from which America derives all of its power—is most commonly known as the Petrodollar System, that requires countries buying oil and natural gas to use only US Dollars as payment, whose printing of without anything to back it allows the US to pay for its vast war machine and unserviceable national debt and unfunded liabilities now over $89-trillion—saw Russia deliberately invading Ukraine to goad the West into freezing part of its foreign reserves it can do without—the intended consequence of saw the International Monetary Fund warning this morning that global economies will be rethinking how safe it is to rely on the US Dollar in their foreign currency holdings—a warning that was swiftly followed by President Putin directly attacking the US Dollar when he declared that Russia will now accept payment for gas exports to "unfriendly countries" in rubles only.
Quickly following President Putin directly attacking the US Dollar, it saw Russian Foreign Minister Sergeĭ Lavrov warning that if NATO sends peacekeepers into Ukraine amid Russia's invasion, that will lead to a direct military clash between the Russian forces and the alliance, and he exactly stated: "Sending NATO peacekeepers to Ukraine would lead to a direct clash between the Armed Forces of the Russian Federation and the alliance".
What's most critically important for each of you realize at this moment, and like I told you exactly a month ago, this a war about Christianity, not Ukraine—and when you know this fact, and as history has long proved, this war won't end until one side is decisively defeated—which means that it won't be over in days, weeks or months, but rather in years, if not decades.
As a direct participant in this war, and maybe soon an actual combatant as it draws ever nearer to your front door, the most critical decision you have to make right now is who you receive your information from—and whose choice you have are those who've continued to lie to you, or those like us who keep telling you the truth.
I don't have to tell you about the ferocious attacks we're now under because we keep telling you the truth, because you know this fact well—but I can honestly tell you that without your immediate support we'll no longer be able to sustain against these attacks—and to keep from happening, all you have to do is open your generous hearts and intelligent minds and give today whatever you can so we can survive.
And, as always, I'll leave you with the words I've left you with before, and are as true right now as they always will be: In the coming months, the dimensions of this looming war are going to shift in radical and unforeseen ways—which is why we believe it is your right to know the full truth about what is happening—a truth the demonic enemies of humanity and our Godare doing everything in their power to suppress—which is why our Dear Lordordered us to band together in such times as these to protect one another—a protection we urgently need at this very moment to keep the truth flowing to you—and in aiding us, our Dear Lordhas promised you: "Give, and it will be given to you. A good measure, pressed down, shaken together and running over, will be poured into your lap. For with the measure you use, it will be measured to you."
With God,
Sister Ciara
Dublin, Ireland
23 March 2023
Our needs today are dire indeed, but, if every one of you reading this gave just $20.00 today, our budget for the entire year would be met! So, before you click away, ask yourself this simple question….if your knowing the truth about what is happening now, and what will be happening in the future isn't worth 5 US pennies a day what is?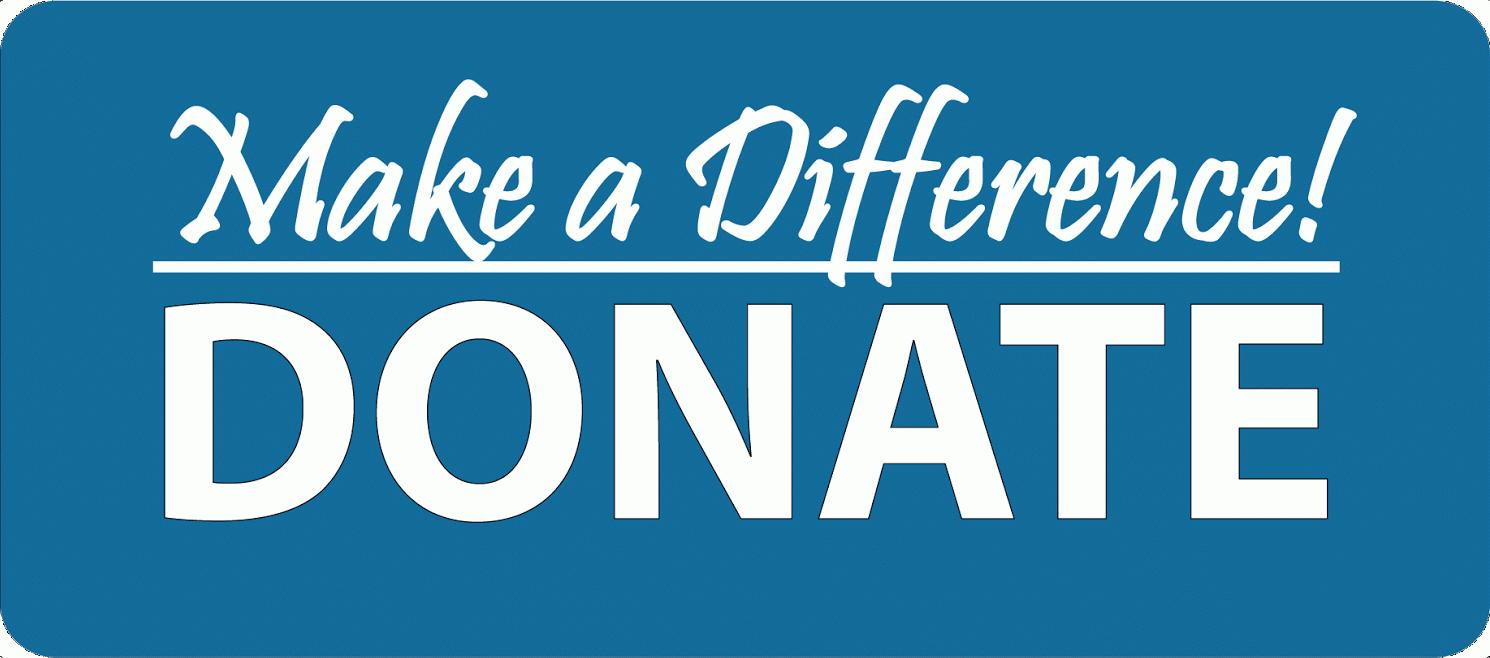 (Please note that those who respond to this appeal, in any amount, will receive, at no charge, Sorcha Faal's March, 2022/April, 2022 lecture series to the Sisters of the Order titled "Total War: the Collapse of the United States and the Rise of Chaos: Part 120". This is another one of the Sorcha Faal's most important lectures dealing with the coming timelines of war, famine, catastrophic Earth changes and disease as predicted by ancient prophecies.)
SEE THE VIDEO
http://www.whatdoesitmean.com/