Custom Search
NASA To Dump Toxic Barium, Strontium and Cupric Acid on East Coast (Video)
BeforeItsNews
6-6-17
(N.Morgan) CNN recently reported that NASA had to postpone a rocket launch that was to deploy 10 canisters about the size of soft drink cans, each containing a colored vapor that forms artificial, luminescent clouds.
The reason for the cancellation was due to boats in the area where the payload was expected to fall back to Earth.
The clouds, or vapor tracers, are formed "through the interaction of barium, strontium, and cupric-oxide," according to NASA.
Since the canisters will be released about 100 miles (160 kilometers) above the ground, the space agency says they "pose absolutely no hazard to residents along the mid-Atlantic coast."
Sounding rockets have been used for more than 40 years to carry science payloads on missions that last just five to 20 minutes.
The vapor tracers will allow scientists on the ground to view the movement of the particles in the ionosphere, a part of the Earth's atmosphere that stretches to the edge of space, to learn more about the movement of the air currents at that altitude.
NASA claims these chemicals are not hazardous, yet the launch was postponed because there would be boats in the area where the chemicals were expected to fall.
However, it wouldn't be the first time that the public was experimented on without their knowledge or consent.
A sociologist and professor at St. Louis Community College made claims that she had discovered the U.S. Army spraying a radioactive substance over the city more than 50 years ago.
Her report was taken seriously enough by two from Missouri to file requests for more information about this claim.
KDSK reported that this revelation is Lisa Martino-Taylor's "life's work." It began, she writes in her dissertation, when a colleague revealed her diagnosis of breast cancer and shared her concern that it could have been a result of the military spraying her school and home area in the 1950s. Martino-Taylor alleges the Army added "radioactive particles" to a chemical it sprayed over the St. Louis area and in Corpus Christi, Texas, and other cities. The Army has not confirmed this, nor does Martino-Taylor have hard proof of a radioactive substance being deposited on the town, but that a substance was sprayed is true.
In the video below, RichieFromBoston discusses his theory on why this mission is highly suspect and may be another Geoengineering experiment on the unknowing public, veiled under the guise of testing the ionosphere.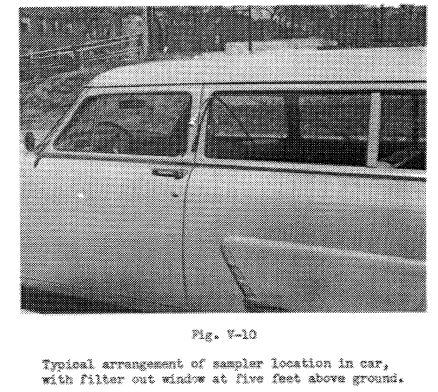 SEE THE VIDEO
https://beforeitsnews.com/alternative/2017/06/nasa-to-spray-toxic-barium-strontium-and-cupric-acid-on-east-coast-video-3519146.html