Custom Search
STATES OF EMERGENCY DECLARED IN FLORIDA, SC, AS HURRICANE IRMA TAKES AIM AT PUERTO RICO
TARA FOWLER EMILY SHAPIRO MARK OSBORNE
9-6-17
As Hurricane Irma nears the U.S. territory of Puerto Rico, farther north, states of emergency have been declared in Florida and South Carolina, where residents are bracing for the storm.
As of 11 a.m. ET, the monster Category 5 storm's eye wall was 140 miles east of San Juan, Puerto Rico, with sustained winds of 185 mph and even higher gusts.
Going forward, the hurricane is forecast to move north of Puerto Rico and the U.S. Virgin Islands this afternoon, unleashing strong winds and heavy rain but not directly hitting the islands.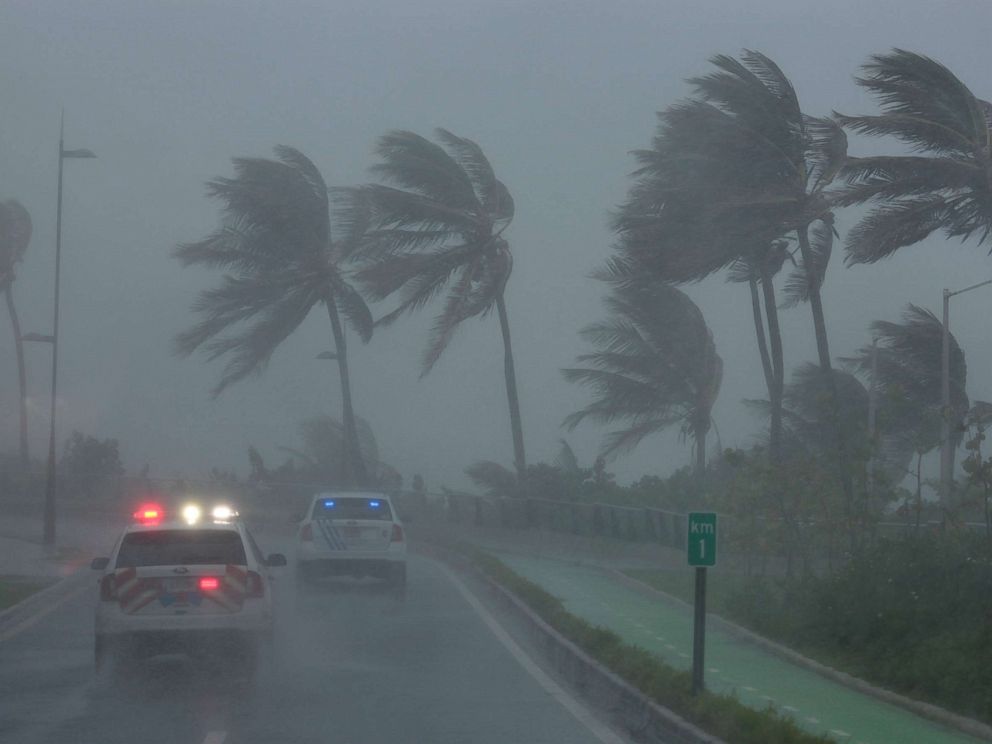 The forecast path takes Irma through the Bahamas Friday into Saturday morning and the storm is expected to curve north toward Florida by late Saturday afternoon.
Irma is expected to approach just south of Miami as a Category 4 hurricane with winds of 145 mph. The storm will then move up the Florida coast as a Category 3 hurricane with winds of 125 mph.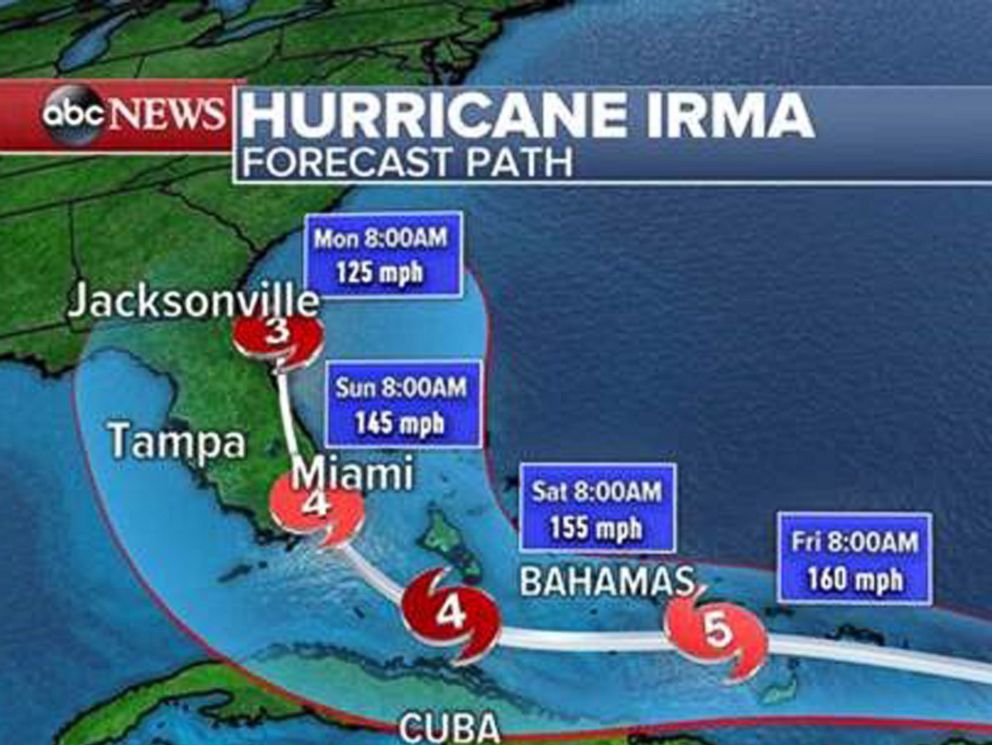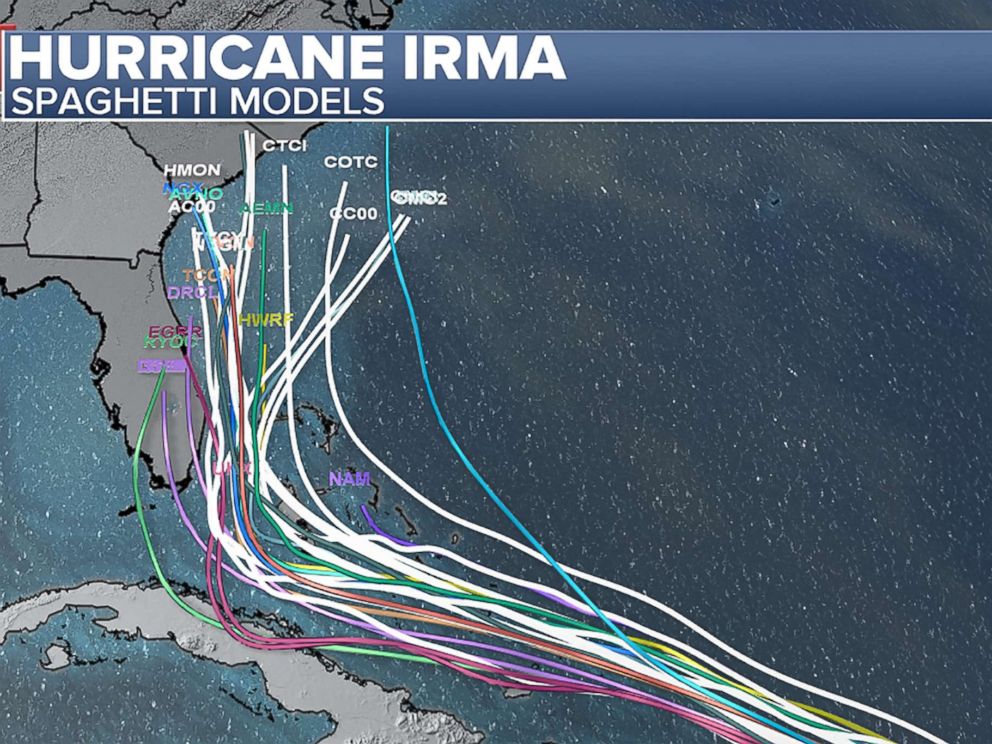 Any shift to the east or west could significantly change how much wind damage parts of Florida face.
The Canadian model shows the storm moving well east of Florida with very little impact to the state.
Today, as the storm nears Puerto Rico, some tourists and residents are stranded.
Rows of shops are boarded up today in one San Juan neighborhood as heavy wind and rain batters the area. The streets are deserted, with just a few scattered cars on the road.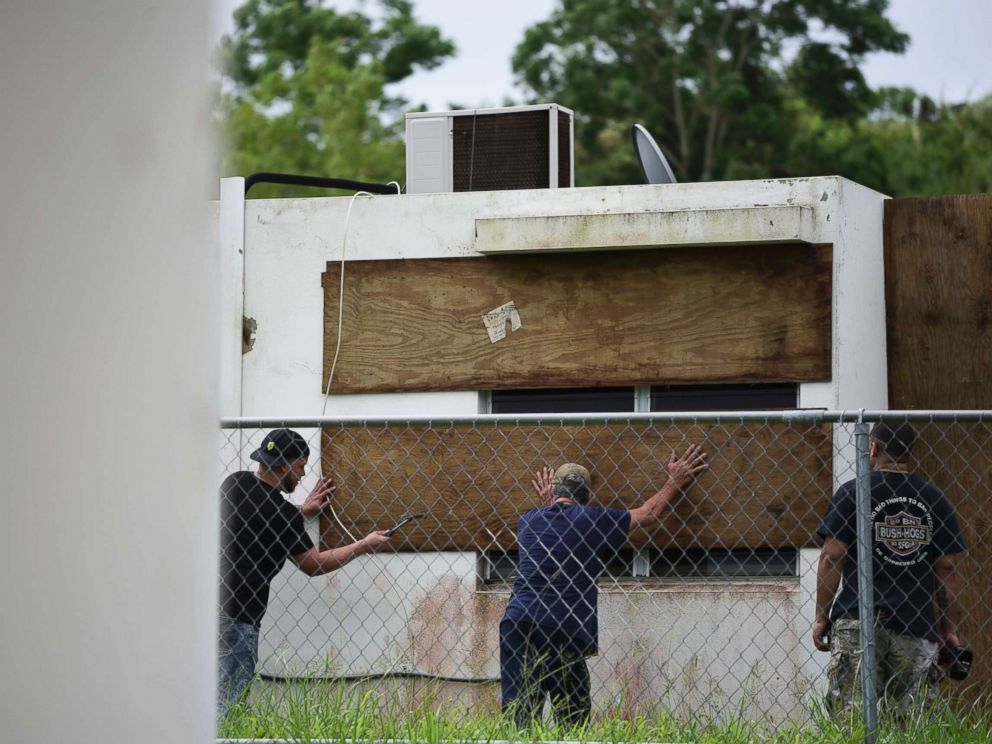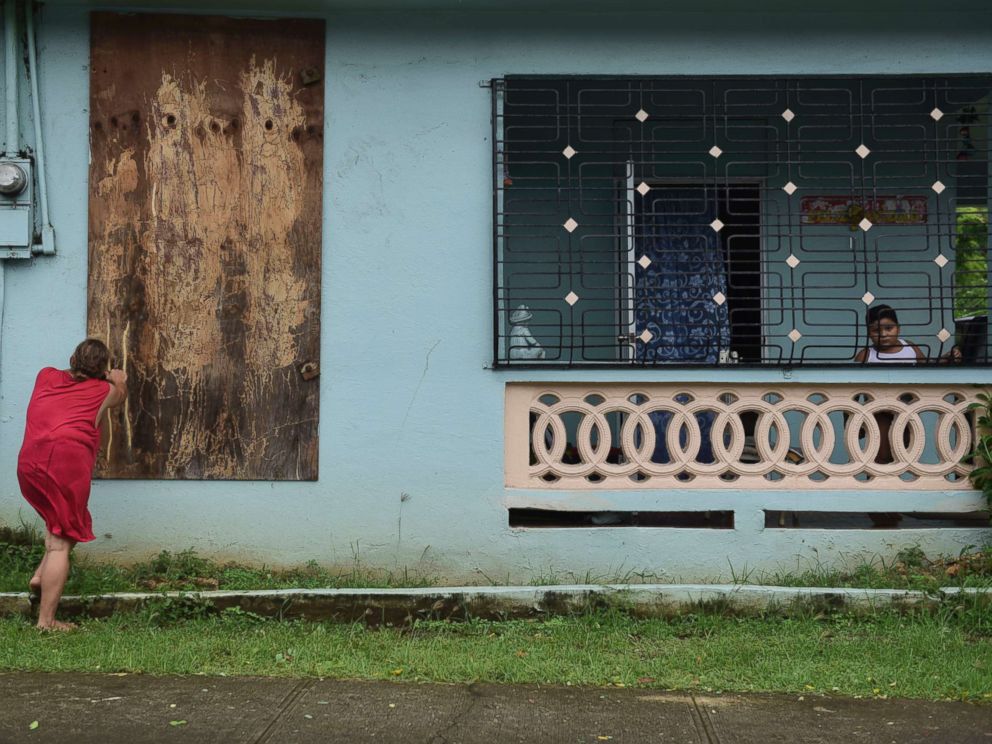 Puerto Rico Governor Ricardo Rossello today called Irma a hurricane to a level at which Puerto Rico has never seen, as he told the public, "There is no reason to be outside."
Officials said over 1,000 people are in shelters and 20 percent of energy subscribers in Puerto Rico -- 300,000 people -- have lost power.
Holly Morris and Lauren Mayo, fitness bloggers visiting Puerto Rico, are holed up on the sixth floor of a villa. They told ABC News that the howling winds sound like a freight train going through a building. They said the rains and waves are so powerful that water is coming through windows and flooding their room.
A shopkeeper in Old San Juan told ABC News on Tuesday that his shelves were mostly full, and to him, it didn't seem as if all locals appeared to be taking the storm very seriously.
Preparations are already underway in Florida, which could face "direct impacts," according to the National Hurricane Center, though it's too soon to tell for sure.
Mandatory evacuations have already been ordered for Monroe County, which includes the Florida Keys, and coastal parts of Broward County. Many residents of the Keys didn't wait until Wednesday and instead headed out of the region Tuesday evening.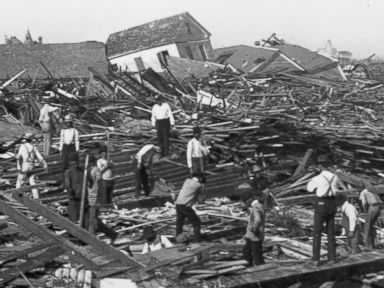 Florida Gov. Rick Scott declared a statewide state of emergency on Monday to ensure local officials had enough time, resources and flexibility to get prepared, saying in a statement, "In Florida, we always prepare for the worst and hope for the best."
On "Good Morning America" today, Scott warned that Irma could be worse than Hurricane Andrew, which devastated the Sunshine State 25 years ago. Over 200,000 Floridians have been ordered to evacuate because of Irma.
Scott urged people to be prepared but to also take only what they will need.
"Three days of water per person, three days of food," he said. "Take enough but take only what you need, don't take more."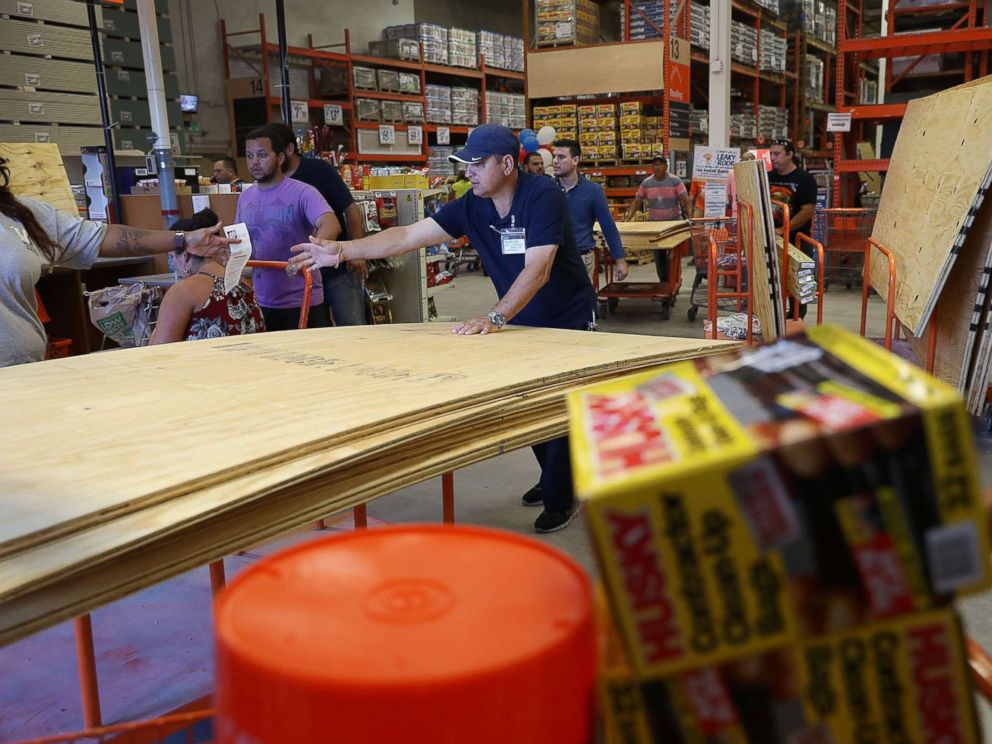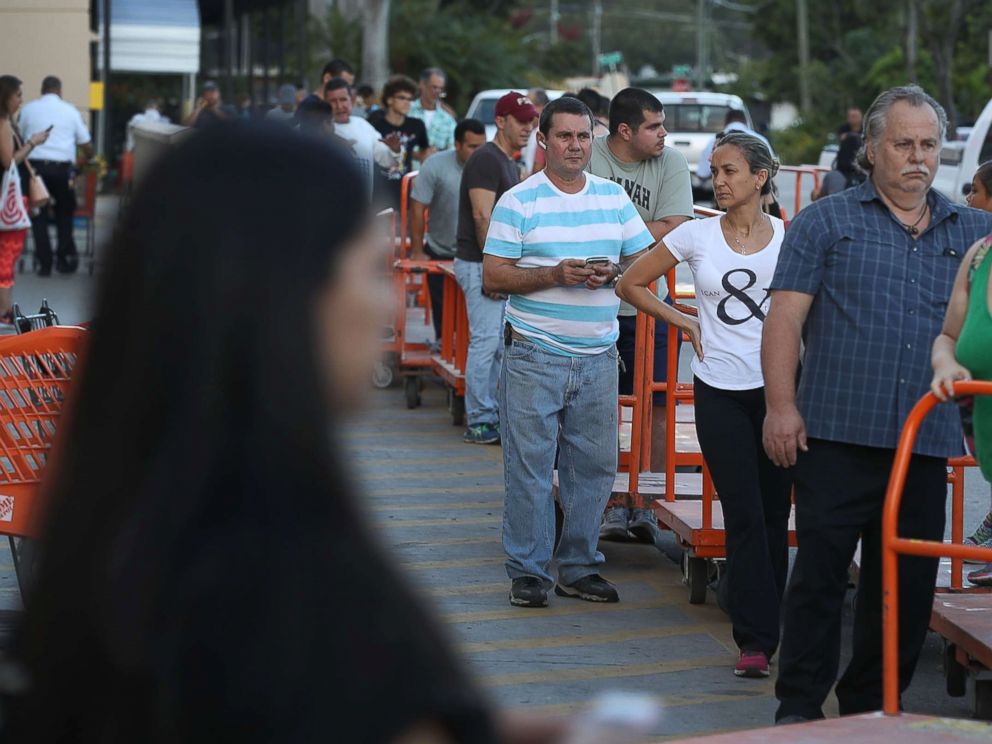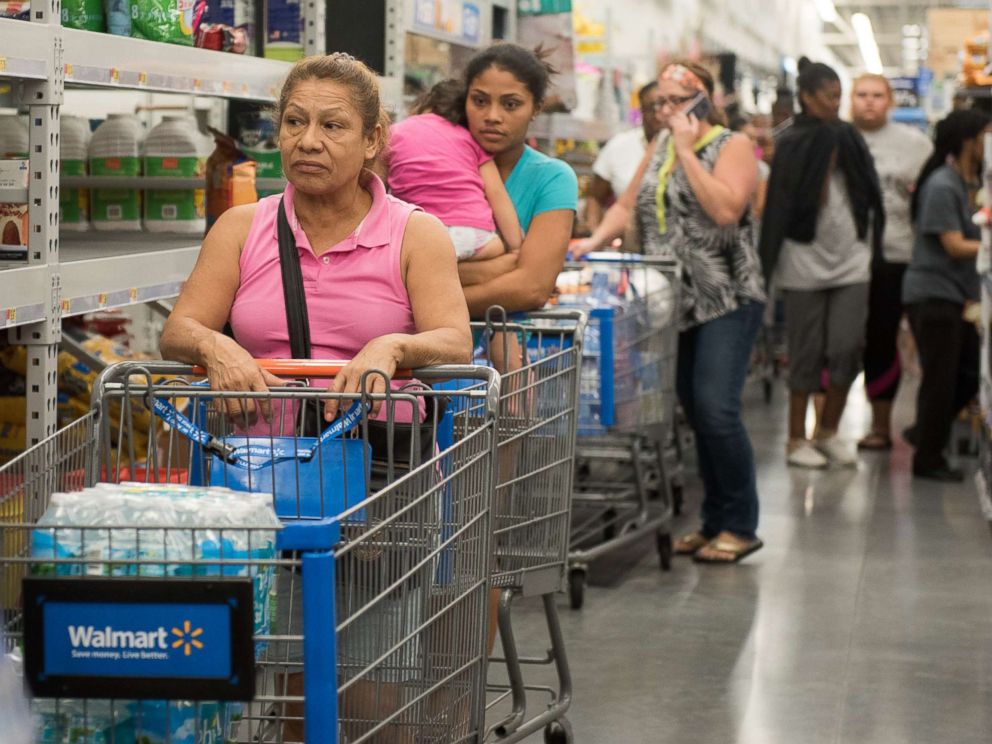 ABC News was at a Miami megastore where people were lined up for hours hoping to get water. Even after store officials came outside to say there was no more water, the line continued to grow.
Another nearby store opened at 6 a.m. today, and by 6:08 a.m., the water was sold out.
Long lines are forming all over Florida for gas, and in Miami and West Palm Beach, more than 25 percent of gas stations are out, according to GasBuddy.
South Carolina Gov. Henry McMaster has also declared a state of emergency for his state, saying today, "South Carolina is fortunate to have time to allow us to prepare for Hurricane Irma's potential landfall and it is important that families and individuals in vulnerable areas use that time to review safety plans in case they are needed."
SEE VIDEO
http://abcnews.go.com/US/hurricane-irma-slams-caribbean-florida-face-direct-impacts/story?id=49645643
Meanwhile, Tropical Storm Jose, which is following behind Irma on a similar path, is nearing hurricane strength. Jose officially became a tropical storm on Tuesday before noon with winds of 40 mph and is expected to become a Category 2 hurricane by the end of the week. It could skirt the most northeastern Caribbean islands, but so far it is not projected to be a threat to Puerto Rico or the U.S.
ABC News' Max Golembo, Linzie Janis and Josh Hoyos contributed to this report.
Editor's note: This story has been updated to reflect that Hurricane Irma did not make landfall on Barbuda.