Custom Search
MESSAGE TO ALL EARTH SOULED ONES FROM CREATION—DECEMBER 7, 2021
CREATION
12-7-21
MESSAGE TO ALL EARTH SOULED ONES FROM CREATION—DECEMBER 7, 2021
CREATION: I AM THAT I AM! I AM THE CREATOR OF THIS ENTIRE COSMOS. I HAVE NO BEGINNING AND NO ENDINGM FOR I AM THAT IS AND ALWAYS SHALL BE.
Greetings to my souled ones upon Earth Shan, the planet of tears. In all the vast Universe, I love Earth as I love all that I have created! In the beginning of you with your finite mind I shall try and explain the vastness of that which I have created and am still creating, for it is so far beyond your finite minds you have not the ability to comprehend all there is. However, I shall explain a few things to open your minds to the utter greatness of the great Cosmos.
Now, imagine with me a picture in your mind of all the sand of al the oceans on your planet. The tiny grains of sand are too numerous to even count. Out of all this vast amount of sand you can picture the solar system in which has abided for eons of time called APSU, is like ONE grain of sand. Then you would have to look through a microscope and divide that ONE grain of sand into parts to represent the sun and all the planets within your system. Here is a photo to give you a comparison of the size of Earth in relation to other planets in your solar system.
Are you expanding your mind a wee bit? Now let me explain some other facts of which you may not be aware. You are not told in your school text books about any of this information, and to reveal that there are and were other planets in your system. The would-be-controllers of your planet have kept the records of the most advanced civilizations every to exist on Earth in all 20,000 of civilization's that and came upon Earth. It was called Sumaria, which was totally destroyed by Satan's minions, the Zionists Yes, Satan chose Earth long before this civilization!
These records are kept secret in the archives in Germany, and guarded so well that if anyone would attempt to see them would be killed. That oath is death to anyone, who would search these archives and see the written history! Yes, written history! That civilization was called Sumaria!
What? You do not believe me, Creator!??? You cannot remember, as you all have no full memory of WHO you are! All of you souled ones are great Masters, who have had thousands of lifestreams in all the 20,000 civilizations upon Earth. You were there in Sumaria! You lived in Atlantis or Mu (Lemuria} You do not remember, but I tell you the Truth! How did the Sumarians know so much, be so advanced, and even had space travel!? How did they get this knowledge? I shall tell you how! It was from a planet in your Solar System that orbits your sun every 3,600 years, called NIBIRU! The people on this planet came to visit the Earth in Sumaria and gave them knowledge, but also to mine gold for they were in a precarious position with their plant. Your bible called them the Anunnaki.
Yes, space travel has been done for eons of time. How in the world do you think one travels through the vast Cosmos? Do they have cars with wings? Do they travel several thousands miles a minute, like Star Trek? Do they travel the speed of Light? Nay, my little ones. They travel by SPACE SHIPS not by miles per second, but by THOUGHT!
Their ships is like a part of them. The coordinates are given for a certain solar system or planet and by thought they give that coordinate to their craft and ZIP! They are there! Hatonn has said it takes only a second or two to travel from the Phoenix Star Ship to your Apsu Solar System, but longer to travel within that system because they cannot disturb the rotation of the planets.
Now I shall explain a bit more about Earth and how she was formed. You do not know it, but there were and are other planets in your APSU Solar System. One of these planets was Tiamet.
To better explain about this planet I shall give you the reference pages about Tiamet from Phoenix Journal 50.
QUOTE from INDEX:
Tiamet: 109, 112. 113. 114, 115, 115, 116, 125,130, 131, 177, 178, 179, 192.
Lower half of: 128
Returning of: 186
The cleaving of: 175
The splitting up of: 127
END QUOTE
*******
EARTH began 4.5 billion years ago when the planet in your system called MARDUK/NIBIRU came too close to the planet TIAMET of your Solar System. The gravitation pull of NIBIRU (orbiting clockwise taking 3,600 years per orbit) split into pieces the planet of TIAMET (orbiting counter clockwise). A bulge occurred in the belly of TIAMET, and that portion became the birth of EARTH. TIAMET split into thousands of asteroids and became the asteroid belt of which you have been told.
If you count the existence of EARTH in 3D as a day of 24 hours, it took Earth 23 hours and 55 minutes to reach the point where the FIRST civilization came upon her surface. In this last second before midnight this last civilization was born. YOU WERE THERE IN ALL CIVILIZATIONS! So, there have been 19,999 civilizations since the first one in that last five minutes before midnight strikes again to a new day. You are in that last 3D civilization which is the last part of that last second before the great clock starts a new day for Earth to graduate to a higher dimension.
Don't get too bogged down with all the details, but concentrate upon, who you really are and how great your great God Spirit IS within. You have the potential of what I can do within you, as you grow spiritually, you gain the power of Creation! You all were great Masters, who reincarnated to help Earth graduate, but were smitten with memory loss and must wake up to the TRUTH. Your physical body is only a fleshy vessel that houses your soul to learn soul growth, for lessons never end, even in the Lighted Realms, until you are ONE with me!
My discourse has gotten lengthy, so I shall continue with this most interesting saga…..
Here is a gental reminder to you souled ones of the great and wondrous Cosmos I have created! This is just a miniscule"pin-hole" of viewing. Gaze at it and realize how emense is the Cosmos!!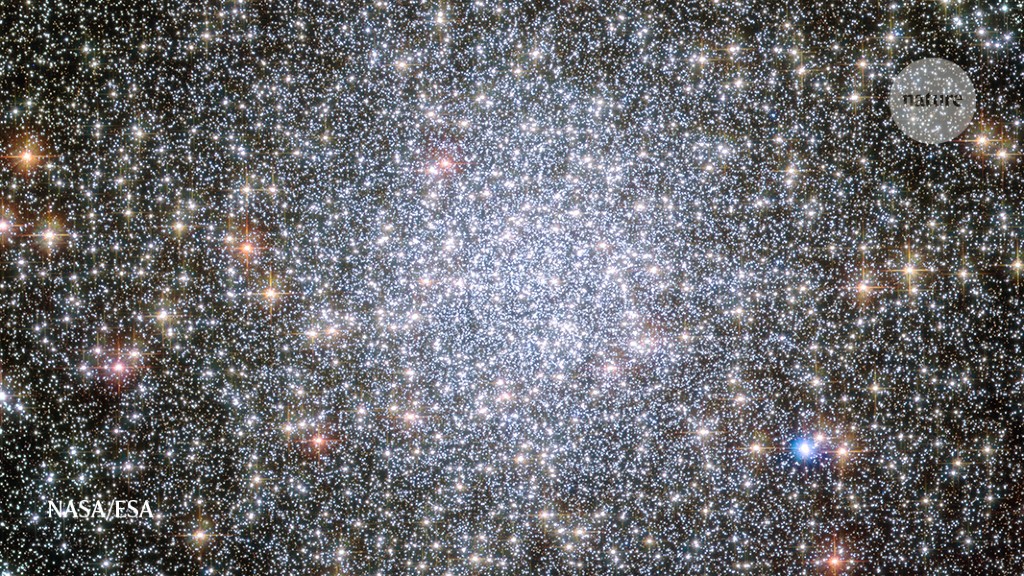 https://media.nature.com/lw1024/magazine-assets/d41586-020-02338-w/d41586-020-02338-w_18250154.jpg
MORE TO COME
ADONI
CREATION-- OF ALL THERE IS!!