Custom Search
The Similarity of the USSR Emblem and the United Nations Emblem is Undeniable
Sent: Tuesday, September 15, 2009 11:12 AM
Subject: The similarity of the USSR emblem and the United Nations emblem is undeniable
The similarity of the USSR emblem and the United Nations emblem is undeniable. A resemblance is also found on products and in commercials for Cadillac automobiles, Lenox china, George Dickel whiskey, Winston cigarettes, and on the design of "wheat" pennies.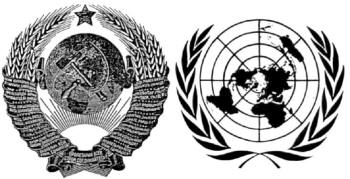 Notice that there are 13 grains in each head of wheat in the wreath. Just as there are 13 stripes on the U.S. flag; 13 arrows in the eagles claw; etc,; etc.
Symbology and numerology have always played a major part in secret societies, pagan societies, and satanic societies. Until you learn to discern the code, you will continue to be unaware.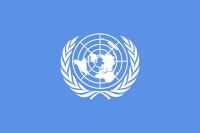 Lu 8:10 And he said, Unto you it is given to know the mysteries of the kingdom of God: but to others in parables; that seeing they might not see, and hearing they might not understand.
---