Custom Search
RUSSIAN CHURCH CONVENES SECRET MEETING TO DEBATE 'HOLY WAR' DECLARATION AGAINST UNITED STATES
Sorcha Faal
September 19, 2018
Russian Church Convenes Secret Meeting To Debate "Holy War" Declaration Against United States
By: Sorcha Faal, and as reported to her Western Subscribers
A stunning new Security Council (SC) report circulating in the Kremlin today reading more like something written in the 16th Century, rather than the 21st Century we're now living in, notes that the Holy Synod of the Russian Orthodox Church currently sequestered within the walls of the Danilov Monastery discussing retaliatory measures to be taken in response to the exarch (designates holders of various historical offices, some of them being political or military and others being ecclesiastical) ruling by the Patriarchate of Constantinople as it regards the Ukrainian Orthodox Church, have now centered their talks on debating a declaration of "Holy War" against the United States—and that follows by nearly 3 years the Russian declaration of "Holy War" against the radical Islamic terrorists barbarians in Syria after the Church asked President Putin to make the protection of Christians one of the governments main foreign policy directions, to which he replied: "This is how it will be, have no doubt". [Note: Some words and/or phrases appearing in quotes in this report are English language approximations of Russian words/phrases having no exact counterpart.]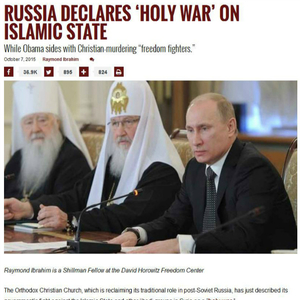 According to this report, and though little known to the American people, after 74 years of godless communist rule, followed by 8 years of Clinton Regime economic rape and plunder, Prime Minister Vladimir Putin, on 31 December 1999, assumed power as President of the Russian Federation—and who, upon taking power, reestablished the historical Christian roots of the Motherland by his institution of a democratic-theocracy—that is a form of government in which God is the source from which all authority derives, and after 12 years of seeing the positive moral and economic benefits of, caused the leader of the Russian Orthodox Church to declare that Putin's rule was a "Miracle of God".
From President Putin passing laws to protect children from Western-driven homosexual propaganda, battling against the murder of innocent babies in their mothers wombs, making Christian religious classes mandatory in all schools, and banning all gambling, to just name a few, this report continues, he continues to abide by his declaration that "Christianity is the root of Russian identity"—thus leading to what experts around the world have now called "The Triumph of Christianity in Russia".

In their knowing that Putin was about to wrest Russia and its people from their control by turning the Motherland back to Christianity, this report details, the waning years of the Clinton Regime saw the Americans passing a new law they called the International Religious Freedom Act of 1998 that authorized the United States to take actions in response to violations of religious freedom in foreign countries, but expressly denied its being able to be applied to their own US citizens.
The true purpose of this deceitfully named International Religious Freedom Act law, that stands unused and ignored as China blows up Christian churches and imprisons over 1 million of its Muslimpeoples in concentration camps, this report says, was to allow the United States to legally fund, arm and protect anyone they named as religious freedom fighters—such as the Sunni Muslim terror group ISIS, and the Neo-Nazi religious cultists in Ukraine.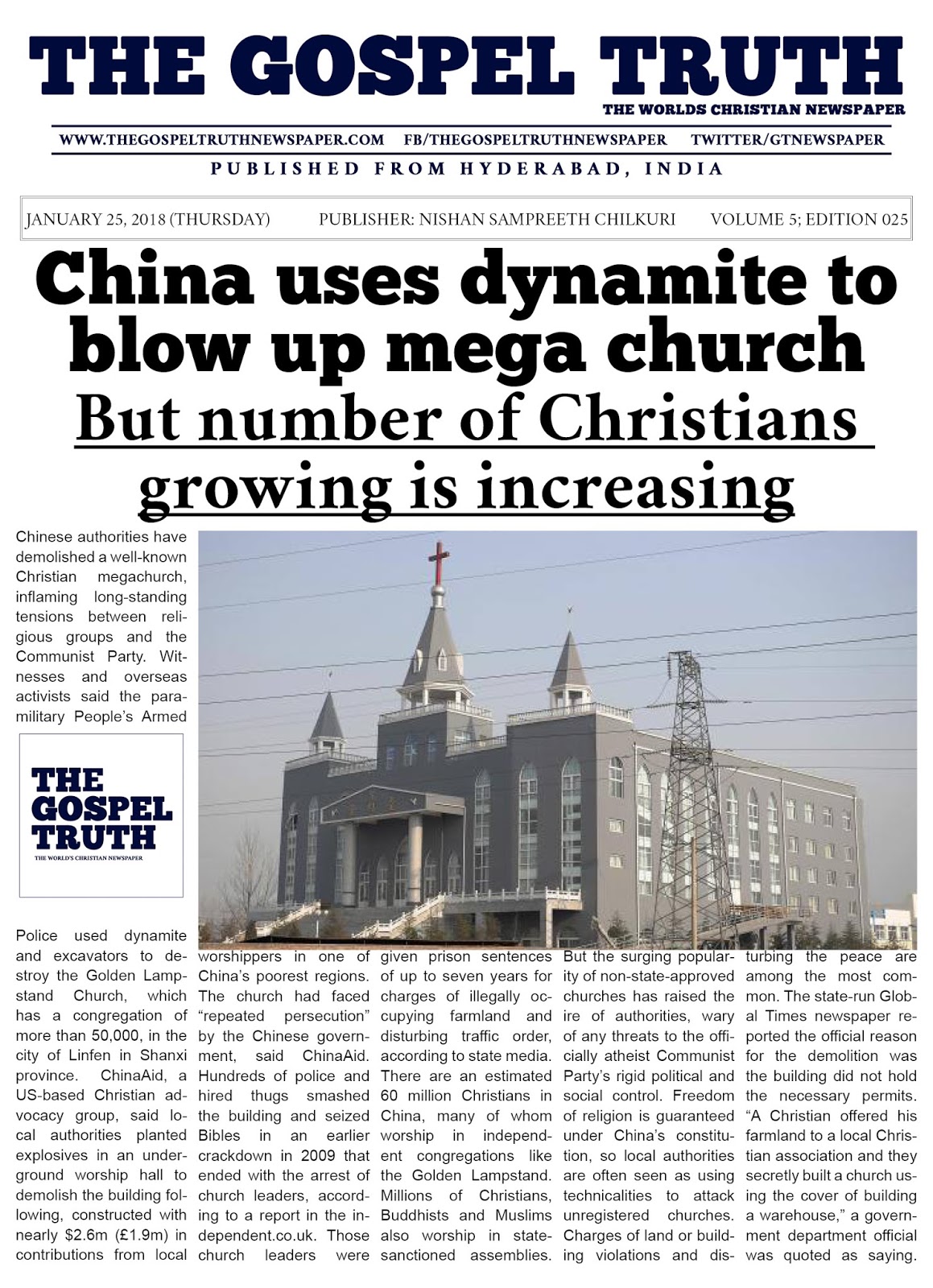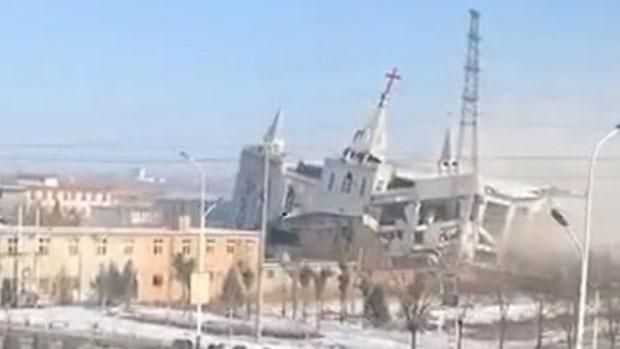 By 2014, this report explains, the Obama-Clinton Regime began to fear that they would no longer be able to keep hidden from the American people how successfully Christianity had restored and reinvigorated Russia—thus causing them to unleash upon Ukraine their Neo-Nazi religious cultists who brought down that nation's democratically elected government in what the world's largest private intelligence agency Stratfor (known as the Shadow CIA) called "the most blatant coup in history".
Upon seizing power in Ukraine, this report details, these US-backed Neo-Nazi religious cultists then began an all out assault against their nation's Russian Orthodox Christian citizens, to include their passing laws banning the Russian language being taught in schools—thus causing Russia to adopt what is called the Putin Doctrine that states: "Russia is the country on which the Russian world is based, and is the main guarantor of the safety of the Russian world."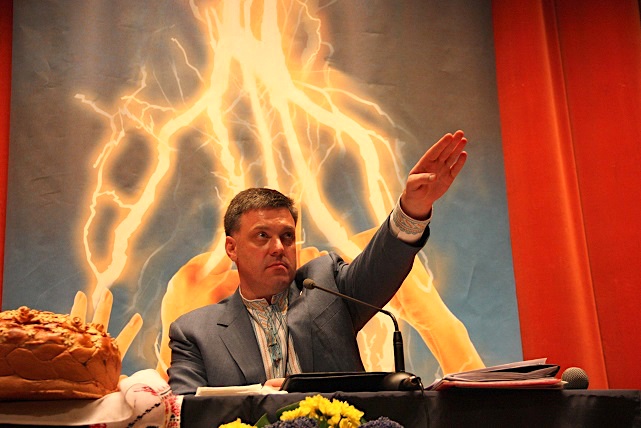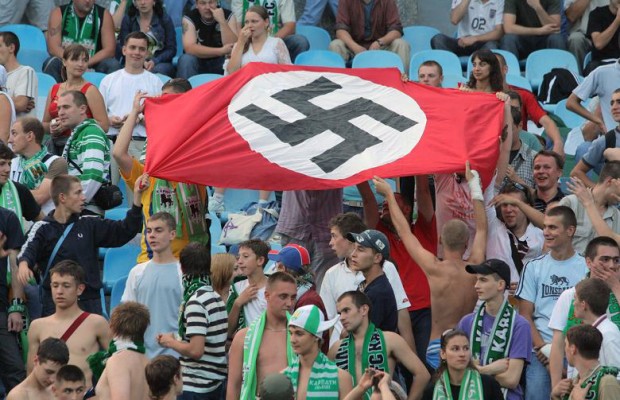 US-backed Neo-Nazi religious cultists seize power in Ukraine in 2014
Under the Putin Doctrine to protect Christian-Russian peoples wherever they are they are being threatened in the world, this report notes, Russian military forces, in response to these US-backed Neo-Nazi religious cultists illegally seizing power in Ukraine, moved swiftly to protect the lives and properties of the Russian peoples living in the Crimea, Donetsk and Luhansk regions—with the Russianpeoples of Crimea voting to once again become part of the Russian Federation, while Donetsk and Luhansk declared themselves independent republics.
As a fragile peace between the Neo-Nazi religious cultists in Ukraine and the Donetsk and Luhansk Republics has been somewhat maintained for the past three years under the provisions outlined in the Minsk II agreement, this report continues, this past week saw a dark turn when the leader of the Donetsk Republic, Alexander Zakharchenko, was assassinated by Western-Ukrainian intelligegence operatives—that followed the United States flooding lethal weapons into Ukraine—thus causing Foreign Minister Sergei Lavrov to state: "I would like to strongly warn those who are hatching a military scenario. It would be a disaster for the Ukrainian people, because it may really undermine Ukrainian statehood. Waging a war on one's own citizens is impermissible."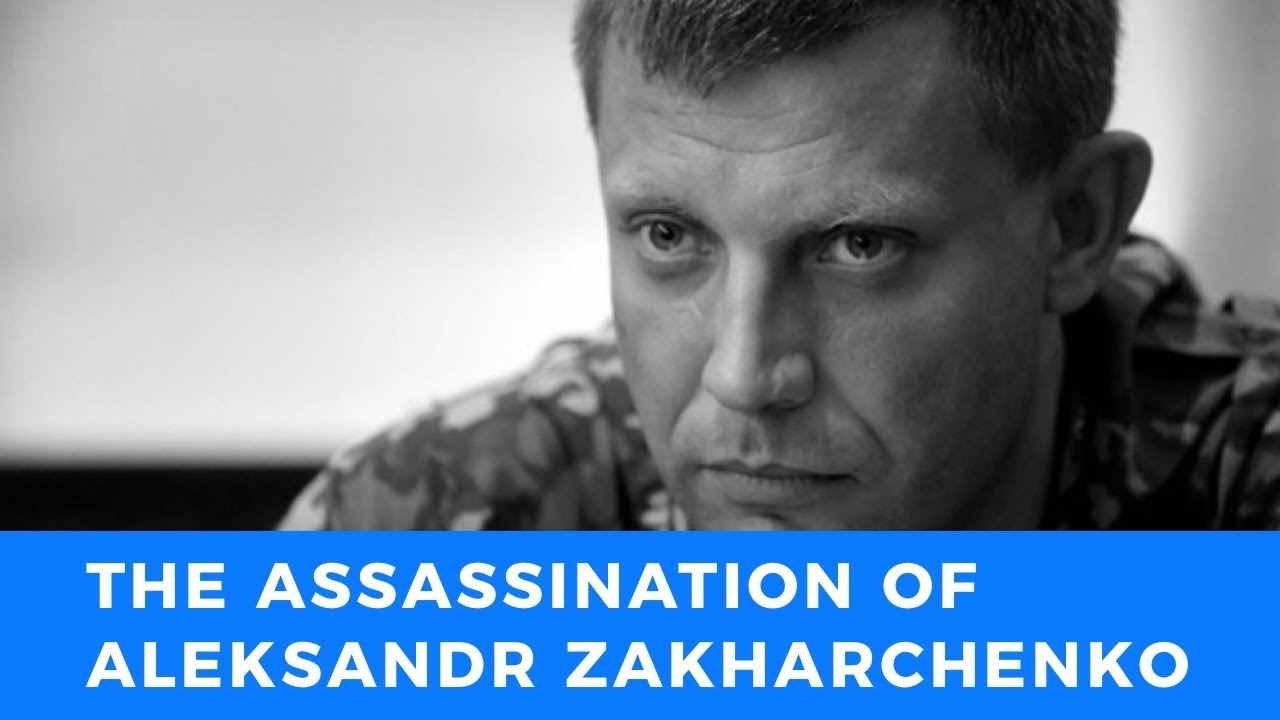 With no evidence to be found that the American people support their government's backing of these Neo-Nazi religious cultists in Ukraine threatening a conflict that could lead to World War III, let alone even know about it, this report says, that most dangerous provocation-to-conflict came this past week when anti-Trump elements within the US State Department used their authority under the International Religious Freedom Act to "persuade/entice" the Patriarchate of Constantinople to assert power over the Ukrainian Orthodox Church, whose true power is only derived from the Moscow Patriarchate.
To why anyone of sound mind would dare attempt to provoke a "religious schism" within the centuries old Eastern Orthodox Church, this report concludes, is what has caused the Holy Synod of the Russian Orthodox Church to begin their secret meeting behind the walls of the Danilov Monastery in Moscow—with their declaring that it is "a rude violation of the church canons" what the Patriarchate of Constantinople has done, and whose available remedies under Christian Church doctrine include their now deliberating as to if a "Holy War" is now needed to protect Christ's Church on Earth—known within the Orthodox Church as "Just War" that both President Putin and the Russian Federation have vowed to wage to defend Christianity—even if it includes going to war with the United States whose Christian peoples living there are now looking to Putin to save them.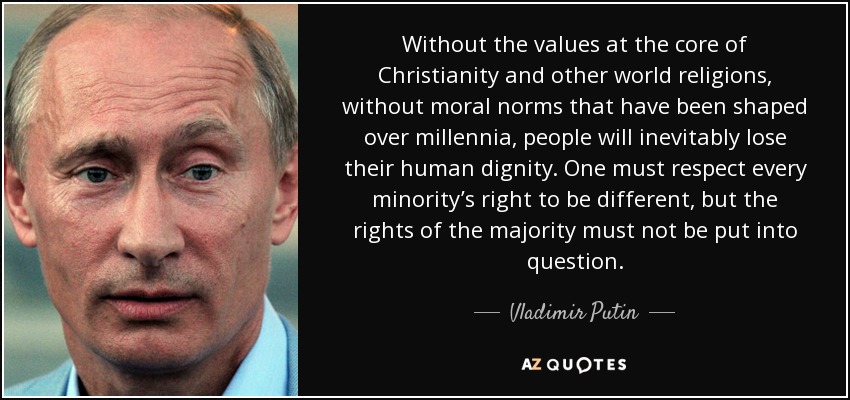 September 16, 2018 © EU and US all rights reserved. Permission to use this report in its entirety is granted under the condition it is linked back to its original source at WhatDoesItMean.Com. Freebase content licensed under CC-BY and GFDL.
http://www.whatdoesitmean.com/index2658.htm