Custom Search
Tribute to the 'riot martyrs': 20,000 gather to remember three Asian men mown down while protecting community from looters
Daily Mail Reporter
The crowd stretched as far as the eye could see. By the very strength of their numbers they provided a dramatic tribute to three men who died defending their community from rioters.
Around 20,000 turned out in Birmingham yesterday for the open-air funeral of 21-year-old Haroon Jahan and brothers Shazad Ali, 30, and Abdul Musavir, 31.
The trio suffered fatal injuries last week when they were hit by a car as they protected shops from looters in the early hours of August 10. Four have so far been charged with murder over the incident.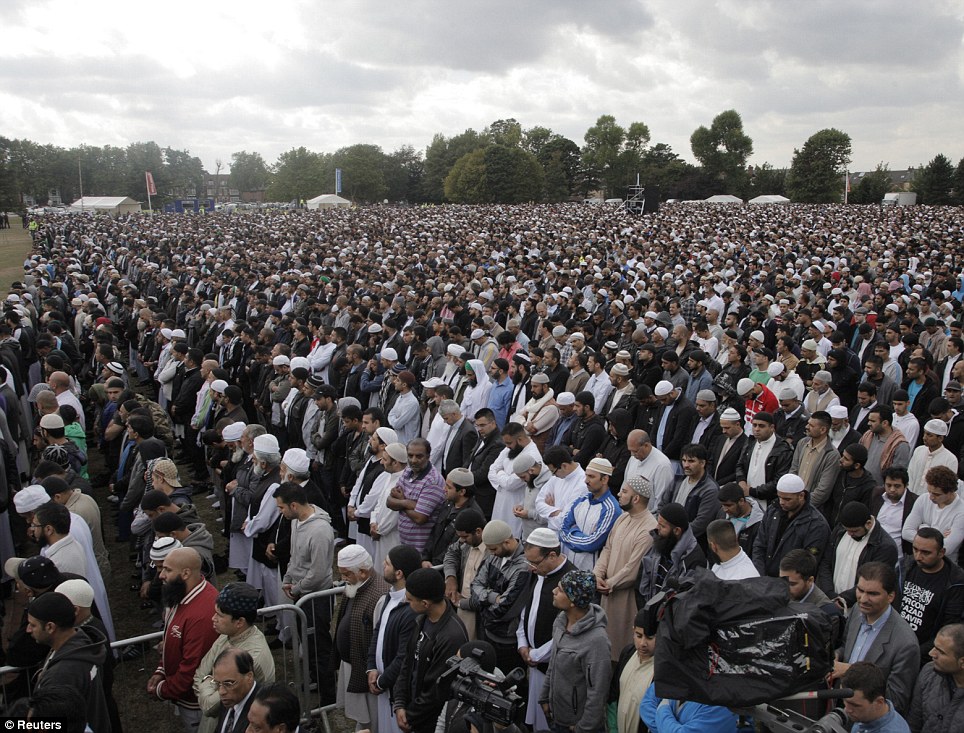 Prayers are held at Birmingham's Summerfield Park ahead of the funeral for Haroon Jahan, Shazad Ali and Abdul Musavir, all British Pakistanis, who were killed in the early hours last Wednesday during a wave of disorder and looting
Yesterday's hour-long service in Summerfield Park began with a highly charged speech by Sheikh Ali Mohammed Yaqoubi, an Islamic preacher from Syria.
Dressed in a black robe he stood on a small stage and said: 'We have come here to honour the three men but we cannot give them a better honour than they have got already – the honour of martyrdom.
'As Muslims we have proven to be more loyal to this country than even the natives. These three men sacrificed their blood and it should be a historical day. A day of national celebration for everyone, Muslims and non-Muslims alike.
Aug. 19, 2011