Custom Search
Fentanyl Killing Americans at Unprecedented Rate, DEA Says
Katabella Roberts
4--7-22
The Drug Enforcement Administration (DEA) has warned of a surge in mass overdose events involving fentanyl, a highly addictive and deadly drug, across the United States, stating that the drug is killing Americans at an "unprecedented" rate.
Mass overdose events are described by the DEA as those involving three or more overdoses occurring within the same location and within a close period of time.
In a letter to federal, state, and local law enforcement agencies on April 6, DEA administrator Anne Milgram said there had been at least seven mass incidents since January in which a total of 58 people overdosed, and 29 had died due to fentanyl, a synthetic opioid first approved by the Food and Drug Administration (FDA) to treat acute pain but now widely used as a recreational drug.
The overdoses occurred in states including Colorado, Texas, Nebraska, and Florida and Milgram noted that many of the victims had been unaware that they had been ingesting fentanyl.
Milgram cited one incident that took place on Jan. 28 in which 10 people overdosed and nine people died after ingesting crack cocaine laced with fentanyl. They were all within the same city block in Washington, D.C.
Another mass event took place on Feb. 20 when six people overdosed in the same apartment in Commerce City, Colorado, after ingesting what they believed to be pure cocaine but what was in actual fact fentanyl. Of those six, five died.
In another, 21 people overdosed at a homeless shelter in Austin, Texas on March 4 after taking crack cocaine and methamphetamine that included fentanyl. Of those individuals, three died.
"Fentanyl is highly addictive, found in all 50 states, and drug traffickers are increasingly mixing it with other types of drugs—in powder and pill form—in an effort to drive up addiction and attract repeat buyers," Milgram said.
Such mass events are occurring because drug dealers sell their product to customers marketing it as cocaine when it is actually fentanyl, leading unaware buyers to accidentally overdose.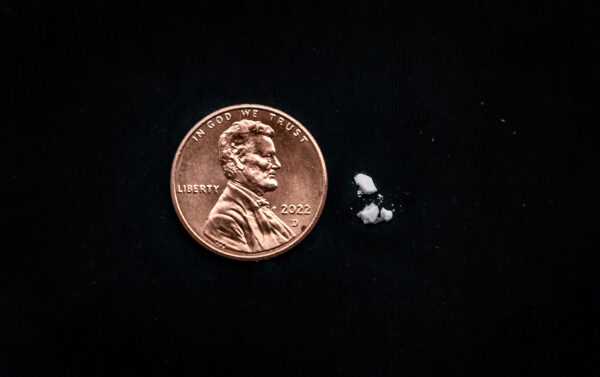 Milgram said that traffickers are also putting fentanyl in fake prescription pills like OxyContin, Percocet, and Vicodin which are used to treat moderate to severe pain and are widely used among drug abusers.
Mexican cartels reportedly import fentanyl from China before pressing it into pills or mixing it into other narcotics to increase its potency.
"This is creating a frightening trend where many overdose victims are dying after unknowingly ingesting fentanyl," Milgram said, adding that the DEA is working to trace mass overdose events involving fentanyl back to the drug organizations responsible for an increase in domestic supply of the opioid.
"Fentanyl is killing Americans at an unprecedented rate," said Milgram. "Already this year, numerous mass-overdose events have resulted in dozens of overdoses and deaths. Drug traffickers are driving addiction, and increasing their profits, by mixing fentanyl with other illicit drugs. Tragically, many overdose victims have no idea they are ingesting deadly fentanyl, until it's too late."
An estimated 105,752 people died of drug overdoses in the 12-month period ending October 2021, according to provisional data from the U.S. Centers for Disease Control and Prevention's National Center for Health Statistics.
About two-thirds of those deaths involved synthetic opioids such as fentanyl.
Meanwhile, an analysis of U.S. Centers for Disease Control and Prevention data by nonprofit group Families Against Fentanyl showed that overdoses from the drug were the top killer in adults aged 18 to 45 in 2020 in the United States, overtaking suicide, vehicle accidents, and gun violence.
The DEA's latest warning expands on its September 2021 Public Safety Alert on the increase in the availability of fake prescription pills that contain fentanyl.