Custom Search
BREAKING: What Just LEAKED About Hillary Clinton Proves She is PHYSICALLY BROKEN!
Aug. 28, 2016
HILLARY CLINTON HAS JUST BEEN CAUGHT RED HANDED ADMITTING THAT HER HEAD IS BROKEN!!!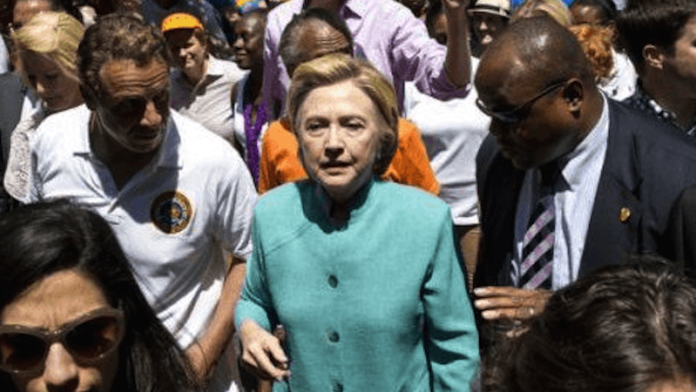 A new email leaked by WikiLeaks has revealed that Hillary Clinton openly admitted to having a cracked head.
Not only that, her aide also reached out to NFL Commissioner Roger Goodell for his advice on how to deal with her concussion.
**Of course, we all know that Roger Goodell's concussion policy is "Lie About It and Keep Playing."
Seems Familiar, doesn't it?
Her aide Philippe Reines messaged then Secretary Clinton:
"And Speaking About Your Cracked Head, I reached Out to both NFL Commish (I remembered that his dad held your Senate seat) and Bill First. First responded wonderfully and is ready to help."
And that is when Hillary Clinton finally admitted to her horrible injury. She responded:
"Having a Cracked Head is no fun at all."
So it is now very clear that Hillary Clinton has suffered from concussions as a result of her head injury. There is no other reason to contact the NFL Commissioner. (H/T – The Gateway Pundit)
At her age, a concussion can absolutely be detrimental to your memory and health. Hillary may not want us to know about this, but the email tells the whole story.
So now it is up to you, concerned Americans, to spread this news and not let Hillary and her media cronies bury it under 6 feet of puff pieces and anti-Trump propaganda.
http://www.libertywritersnews.com/2016/08/breaking-just-leaked-hillary-clinton-proves-physically-broken/