Custom Search
Abuse of detained Australian children revealed in shocking footage
July 28, 2016
(SCRLL DOWN)
*
*
*
*
*
*
*
*
*
*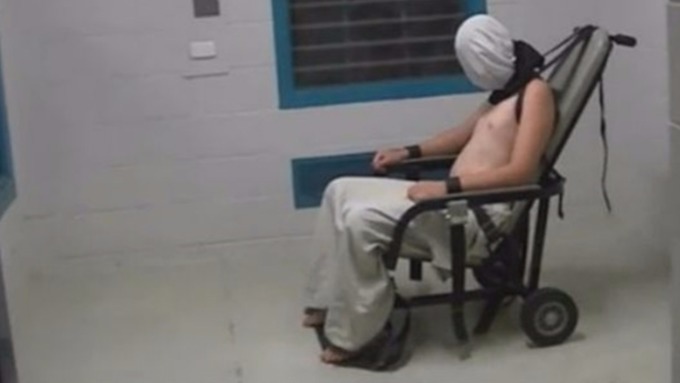 Shocking footage of children in custody being teargassed, carried by the neck and shackled half-naked to a chair while hooded has emerged in Australia.
Prime Minister Malcolm Turnbull has ordered an inquiry into the treatment of children in detention following the broadcast of CCTV footage of the abuse of six Aboriginal boys.
The Australian Broadcasting Corporation (ABC) showed footage from the Don Dale Youth Detention Centre in Darwin, a Northern Territory juvenile centre, filmed between 2010 and 2014.
It included scenes of them being stripped naked, thrown by the neck into a cell and held for long periods in solitary confinement.
One scene showed guard covering a 17-year-old boy's head with a hood and shackling him to a chair with neck, arm, leg and foot restraints, a position he was reportedly left in for two hours.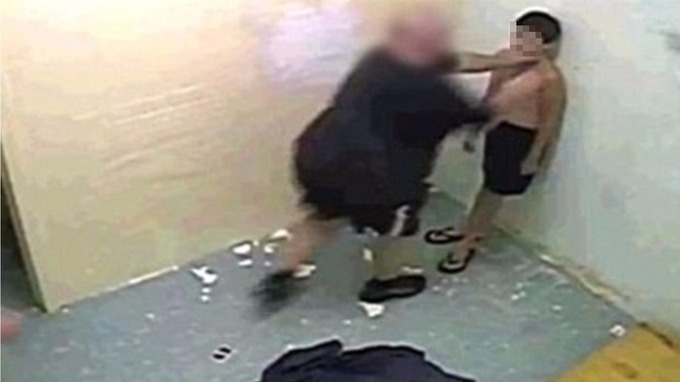 Announcing a Royal Commission - Australia's most powerful, state sanctioned inquiry - Mr Turnbull said he was "deeply shocked and appalled" by the footage.
A 2015 report into incidents at the centre found fault with the guards' behaviour, but the findings were disputed by the then head of prisons and not acted upon, ABC said.
Northern Territory Chief Minister Adam Giles sacked his corrections minister within hours of Monday's broadcast and said information about the abuse had been withheld from him, blaming a "culture of cover-up". There have also been calls for Mr Giles to be fired.
Mr Turnbull said: "We're determined to examine the extent to which there has been a culture of abuse and, indeed, whether there has been a culture of a cover-up.
"Because there have been inquiries into this centre before and these events portrayed on Four Corners last night did not emerge. So, why was this abuse, this mistreatment, unrevealed for so long?"
Aborigines make up the majority of the Northern Territory population and 94% of juvenile inmates in the territory. Nationwide, they comprise just 3% of the population, but 27% of those in prison.
A coalition of Northern Territory Aboriginal organisations called for the national government to dissolve the territory government.
"Any government that enacts policies designed to harm children and enables a culture of brutalisation and cover-ups, surrenders its right to govern," spokesman John Paterson said.
Lawyer Peter O'Brien, who represents Dylan Voller and Jake Roper who were abused, said he was suing the state on their behalf, alleging assault, battery and false imprisonment.
PLAY VIDEO
http://www.itv.com/news/2016-07-26/abuse-of-detained-australian-children-revealed-in-shocking-footage/