Custom Search
Virginia Poised To Enact 'State-Sponsored Rape' Law Forcing Women To Be Vaginally Probed Before Abortions
Ian Millhiser
Feb. 17, 2012
Earlier this month, a bill requiring women to receive an ultrasound before they can receive an abortion passed the Virginia senate, and it recently cleared a state house committee with an overwhelming majority. As Dahlia Lithwick explains, the effect of this bill would be to force most women to undergo a stunningly invasive procedure for no medical reason whatsoever. "Because the great majority of abortions occur during the first 12 weeks, that means most women will be forced to have a transvaginal procedure, in which a probe is inserted into the vagina, and then moved around until an ultrasound image is produced."
In case Lithwick's description doesn't completely drive home what this means, here is a depiction of the procedure that women would be forced to endure under the Virginia bill: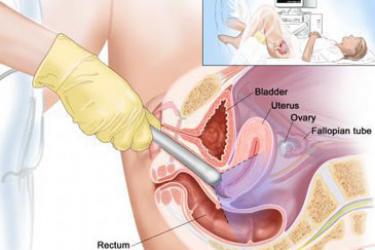 Simply put, it is difficult to distinguish a law requiring women to be vaginally penetrated by a long metal object from state-sponsored rape. Worse, discussions among lawmakers leave little doubt that its supporters understood just what they were trying to write into law — they just didn't care. As an unnamed lawmaker told a fellow Virginia delegate, a woman already consented to being "vaginally penetrated when they got pregnant."
Update
A previous version of this post attributed the quote about women consenting to vaginal penetration to Del. C. Todd Gilbert (R). That was an error. Gilbert said that "in the vast majority of these cases, [abortions] are matters of lifestyle convenience." A different lawmaker suggested that women who consent to sex also consent to vaginal probing.