Custom Search
'US runs secret facility in Somalia'
The US Central Intelligence Agency is using a secret facility as well as a prison in Somalia for the alleged purpose of fighting against the al-Shabab fighters, a report says.
The facility is in a back corner of Aden Adde International Airport in the Somali capital Mogadishu and is protected by large walls which surround more than a dozen buildings, The Nation magazine reported on Tuesday.
The site has its own airport, located next to the compound, in which there are eight metal hangars with CIA's aircraft at the place. The facility was reportedly constructed four months ago and is protected by Somali soldiers, but Americans control access.
The CIA conducts training courses for Somali intelligence agents in the compound, the report added.
The US intelligence agency also has a secret prison in the basement of Somalia's National Security Agency (NSA) building.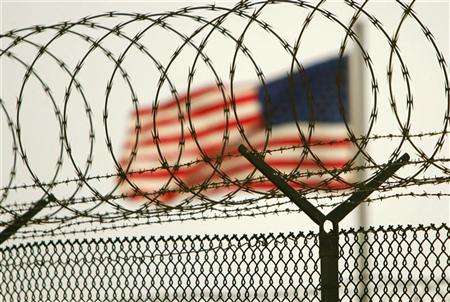 The CIA pays the salaries of the Somali intelligence agents for their cooperation. This way, the US has avoided dealing directly with Somali political leaders, considered by Washington as corrupt and not reliable.
The detainees are interrogated by the CIA and French agents, according to senior Somali intelligence officials and former prisoners. Some of the prisoners have been there for a year or more.
Some of the prisoners have been arrested in Kenya and transferred to the secret prison by small aircraft, the report said.
The magazine said it collected the information from various sources in Mogadishu, including senior Somali intelligence officials, senior members of Somalia's Transitional Federal Government, former prisoners held at the underground prison, and several well-connected Somali analysts and militia leaders, some of whom have worked with US agents, including those from the CIA.
The US conducts targeted strikes by Special Operations forces, drone attacks and surveillance operations in Somalia, according to some Somali officials.
July 12, 2011
http://www.presstv.ir/detail/188838.html