Custom Search
Israeli warplanes draw Lebanese anti-aircraft fire
The Lebanese forces launched the defensive fire on four intruding aircrafts "overflying southern Lebanon, Hasbaya, the Shouf and the Bekaa," all in southeastern Lebanon, read an army statement quoted by the AFP.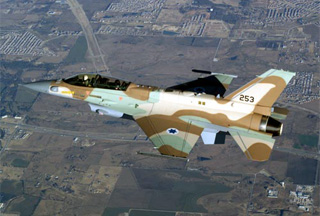 One such incident last month prompted deputy spokesman for the United Nations Interim Force in Lebanon Andrea Tenenti to warn about Israel's violation of the Lebanese airspace. Tenenti said the incursions were in contravention of the UN Security Council Resolution 1701, which ended a 33-day Israeli war on Lebanon in the summer of 2006.
The incident follows last month's threat of another war on Lebanon by an Israeli minister.
"During the past two months, every day we have Israeli planes entering Lebanese airspace," Lebanese Prime Minister Saad Hariri has said, though the resolution calls on Israel to end its invasion of Lebanon's sovereignty by land, sea and air. Hariri has also called on the international community to take measures to prevent a possible Israeli attack on his country.
Israel, however, claims that it carries out the air sorties to monitor what it calls "massive arms smuggling by Hezbollah."
The Hezbollah resistance movement, an active member of Lebanon's coalition government, defended the country against the 2006 Israeli war as well as other offensives by the Tel Aviv regime. The cabinet adopted a policy statement, granting Hezbollah the right to keep its arms after the group's inclusion in the unity government.
Feb. 14, 2010