Custom Search
The "Wrong Solution"
Dudley Brown
10-7-19
Congressman Thomas Massie (R-KY) is not only Chairman of the House Second Amendment Caucus, but also one of the most pro-gun Representatives Washington has seen in decades.
That's why NAGR continues to work hand in hand with Congressman Massie against sweeping gun control in Congress.
Read the article below by Congressman Massie and Dr. John Lott Jr., president of the Crime Prevention Research Center, for an explanation about the dangers of "Red Flag" Gun Confiscation from our Second Amendment champion in Congress.
And when you are done, please consider chipping in just $20 or $10 to help NAGR continue fighting for our gun rights alongside Congressman Massie.
-- Dudley Brown
---
'Red Flag' Laws Are the Wrong Solution to Mass Shootings
By: THOMAS MASSIE & JOHN R. LOTT JR.
originally published in the National Review on August 12, 2019
Everyone is sick of mass public shootings in the United States. Enough is enough. Everyone, including us, is incredibly frustrated.
But let's do something that doesn't make the problem worse.
...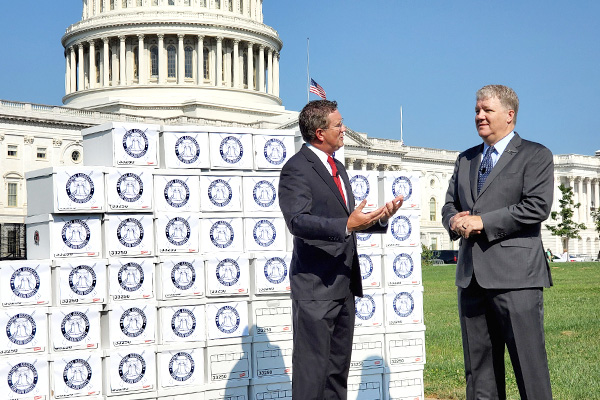 ---
The National Association for Gun Rights, Inc. is a non-profit tax exempt advocacy organization under Section 501(c)4 of the IRC. Contributions or gifts to NAGR are not tax-deductible for IRS purposes. Not paid for or mailed at taxpayer expense. The National Association for Gun Rights' mailing address is P.O. Box 1776, Loveland, Colorado 80539. They can be contacted toll-free at 1-877-405-4570. Its web address is www.NationalGunRights.org