Custom Search
MEET THE MAN WHO WILL BE IN CHARGE OF THE UN TAKEOVER OF AMERICA
Dave Hodges
June 28, 2014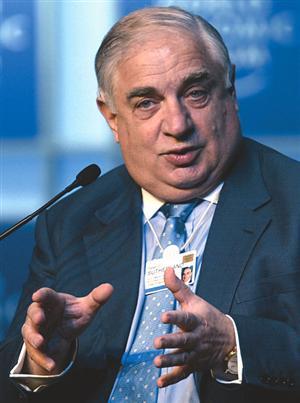 [1]Meet the ultimate insider. Soon, every American will know his name
In Part One[2], I detailed how the United Nations is posturing to seize American guns as a prelude to martial law. If you have not read Part One, it will be helpful to do so before reading the rest of this article.
Any police detective will tell you that it is sometimes necessary to look at the facts of an old crime in order to solve a new crime. If one wants to understand the forces at work which are posturing to enslave America, one has to first take a summary look at the forces behind the so-called Gulf Oil Spill because many of the players, one in particular, will prominently figure in what is coming.
The Genesis of Our Present Demise
Before we can solve the soon-to-be-crime in which the UN completes its pre-positioning of its assets and moves to seize American guns and impose martial law under the umbrella of a completely manufactured crisis, we need to take a retrospective peek at what happened in the Gulf Oil Spill.
Shortly following the Gulf Oil Spill, I wrote a seven part series which exposed the conspiracy, which in part, blew the lid off the event by demonstrating the money movement prior to the explosion was orchestrated. Yes, I am saying that this was a false flag event. Proving this assertion is as easy as counting 1-2-3. The players involved in the Great Gulf Coast Holocaust were the following:
1. British Petroleum was the owner of the oil being removed from the floor of the Gulf. BP CEO Tony Hayward sold 40% of his BP holdings in the weeks prior to the spill and paid off his mortgage on his estate in Kent, England, avoided staggering losses. And true to form involving the pattern of perpetuating a false flag event with media complicity, on June 8, 2010, less than six weeks following the oil spill, BP bought Google and Yahoo Search Terms, related to the oil spill, in an obvious attempt to conceal as much of the truth as possible from the public.
CONTINUE READING.....
http://www.thecommonsenseshow.com/2014/06/27/meet-the-man-who-will-be-in-charge-of-the-un-takeover-of-america/print