Custom Search
Massive Tsunami Drill Coincides With Continent Killer Asteroids Close Pass In November
Pak Alert Press
The following is to take place November 9 – 10, 2011 according to the
International Tsunami Information Center
— the
conspiracy
deepens:
9-10 November 2011: In August 2010, the PTWS Steering Committee (SC) met to discuss the progress of the PTWS during the intersessional period, including the next PTWS exercise. Considering the general objectives of PACWAVE08, the SC approved the PACWAVE Summary Report and requested Working Groups 2 and 3 (Tsunami Detection, Warning and Dissemination; Tsunami Awareness and Response) to cooperate in the preparation of an end-to-end communication exercise PACWAVE11 in November 2011. The actual evacuation of local communities (or parts of it) will be left to the decision of local or national authorities. A PTWS Exercises Task Team was formed, chaired by ITIC and New Zealand, to organize the exercise and elaborate on detailed scenarios.PacWave11 will be held on 9-10 November 2011 as a multi-scenario exercise that will allow all PTWS countries to exercise using a destructive local or regional tsunami scenario. PacWave 11 will also be used to introduce new tsunami advisory products of the PTWC that were proposed by the PTWS Enhanced Tsunami Warning Products Task Team and approved by ICG/PTWS-XXIV. IOC Circular Letter 2390 was issued on 13 May 2011 announcing the exercise and requesting PTWS Countries to nominate a PacWave11 focal point. IOC Manual and Guides 58 on How to Plan, Conduct, and Evaluate Tsunami Exercises was issued in July 2011. The PacWave11 Exercise Manual (IOC TS 97) was published in August 2011. UNESCO will issue a press release on 1 November 2011.
Previously on Wednesday October 12, 2011 twenty countries participated in an advanced tsunami drill in wake of recent earth changes.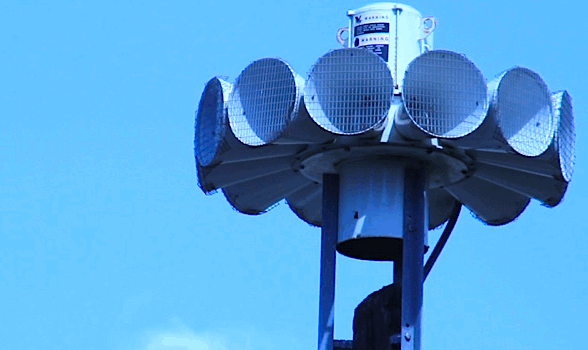 It is well known that earthquake activity has increased ever so rapidly over the past few years/months and now multiple countries are interested in tracking tsunamis in an advanced way.
A Voice of America excerpt reads;
The new system will shift responsibility from United States and Japan to the countries most at risk in the region.
Wednesday's drill marked a significant development for the ability of countries in the Indian Ocean region to detect and respond to earthquakes and tsunamis. Stuart Weinstein, the deputy director of the United States' Pacific Tsunami Warning Center in Hawaii says the warning centers participating in the drill in Indonesia, India and Australia did not exist before the 2004 Tsunami that killed more than 200,000 people in 12 countries.
Does this system test have anything to do with the passing of the massive continent killer asteroid 2005 YU55 that will pass very close to earth possibly striking or dragging debris with it on November 9, 2011, in conjunction with the FEMA/FCC takeover drill?
According to Laaska News;
Vietnam has held its first-ever tsunami evacuation drills in the central coastal city of Danang. The drills were carried out Tuesday for a scenario that saw the country hit by a huge tsunami like the one that devastated Japan earlier this year.
A UN report issued after Japan's March 11th disaster says that an 8-point-6 magnitude earthquake in waters off the Philippines could trigger a 3- to 10-meter tall tsunami along the coastal regions of Vietnam.
Interestingly enough the major Japanese tsunami that struck in March of 1022 was within a few days of a major ELENIN alignment according to NASA's JPL data.
The Hindu reads;
The mock tsunami drill has been conducted to check the preparedness of officials of various departments along with the communication systems and to simulate the evacuation and rescue mission that will take place in case of an actual tsunami," according to commandant of the India Reserve Battalion, Puducherry, A. Anto Alphonse.
In this case, the Tsunami Warning centre issued a warning of an earthquake off the coast of Indonesia, which caused a tsunami. This warning was received by the Senior Superintendent of Police (Law and Order) V. J. Chandiran along with the emergency centres in the town, according to Sub Collector A. Muthamma.
http://www.pakalertpress.com/2011/10/26/massive-tsunami-drill-coincides-with-continent-killer-asteroids-close-pass-in-november/?utm_source=feedburner&utm_medium=email&utm_campaign=Feed%3A+pakalert+%28Pak+Alert+Press%29