Custom Search
Would You Live In California?
5-3-18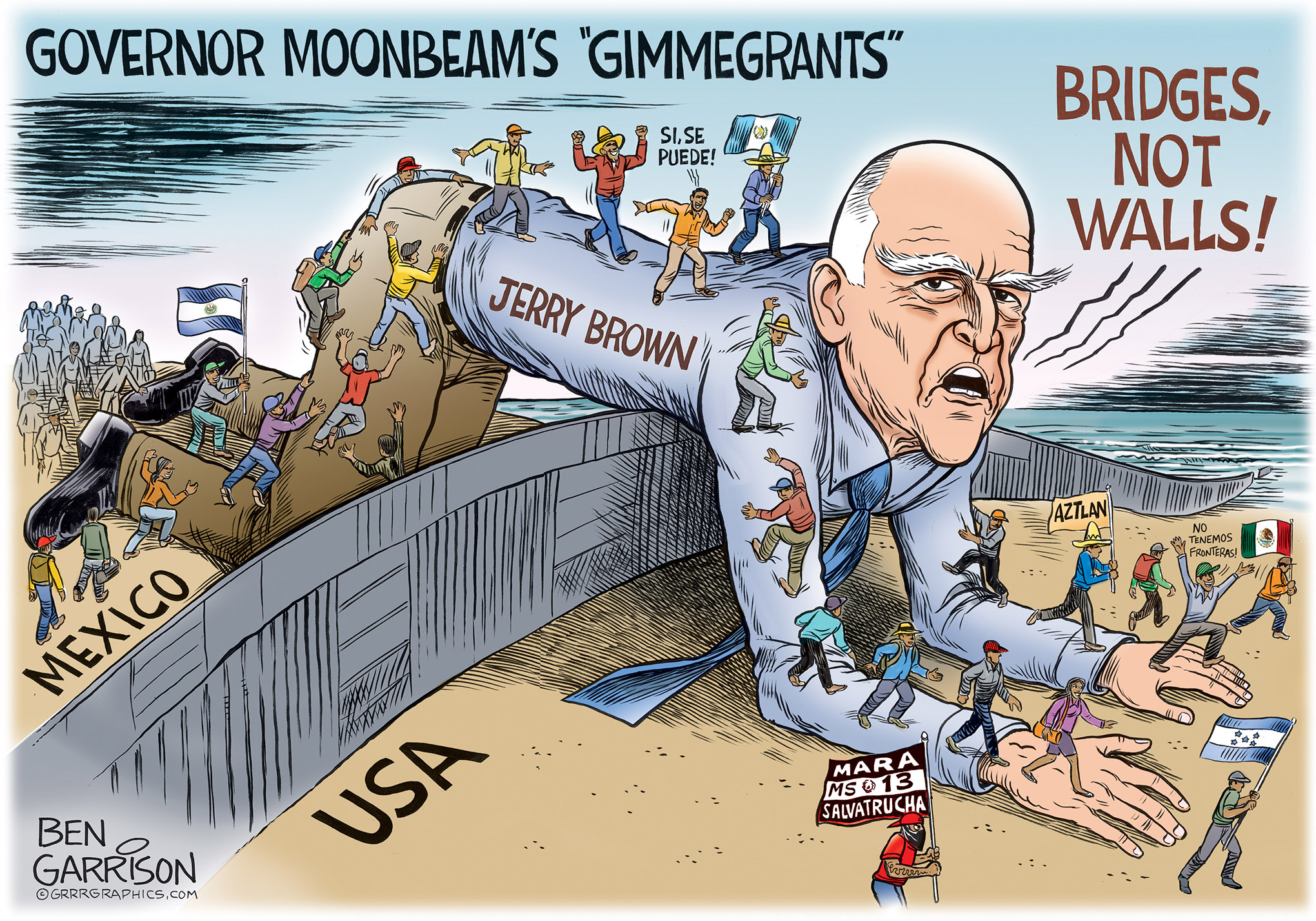 "California's sanctuary policies are illegal and unconstitutional and put the safety and security of our entire nation at risk. Thousands of dangerous & violent criminal aliens are released as a result of sanctuary policies, set free to prey on innocent Americans. THIS MUST STOP!"
https://grrrgraphics.com/gimmegrants/
President Trump tweeted out this message back in March and the fish-mouthed Governor Brown responded, "Bridges are better than walls."
Better for whom?
California has a large economy, but people are fleeing the state's high taxes. Some of its cities' backstreets now resemble third world countries. San Francisco is filled with homeless drug addicts who leave feces and discarded needles in the streets. In one year the city spent $275 million on homelessness and supportive housing and the problem is getting worse, not better.