Custom Search
SISTER CIARA: You Are Living In A Fool's Paradise—Enjoy It While It Lasts
SISTER CIARA
6-24-21
My Dearest Friends:
For those of you new to our site, our mission and what we do, let me first explain that we don't write news articles—which are writings having a defined structure designed to relay topical information, most frequently about current and breaking events.
What we do is create intelligence reports—which is a specific report of information, usually on a single item, are made at any level of command in tactical operations and disseminated as rapidly as possible in keeping with the timeliness of the information—is called an INTREP—are produced by others, like the world's leading private geopolitical platform Stratfor (aka "Shadow CIA")—and one of whose most famous ones is the Daily Presidential Briefing (PDB) written by the Office of the Director of National Intelligence (ODNI).
The three critical components in creating an INTREP are: 1.) Context…the circumstances, both current and historical, that form the setting for an event, statement, or idea, and in terms of which it can be fully understood and assessed—2.) Assessment…the evaluation or estimation of the nature, quality, or ability of someone or something—3.) Theory…a supposition or a system of ideas intended to explain something, especially one based on general principles independent of the thing to be explained.
In the aftermath of President John F. Kennedy being assassinated on 22 November 1963, too many to count private intellignece organizations and think tanks, from all around the world, created enough INTREP's to fill a large library—all of which followed the rules for such reports and contained context, assessments and theories—all of whose theories in these INTREP's factually, historically and contextually disputed the "official" narrative—and in response to, saw the CIA fighting back and ordering the American mainstream media to append to all of these independent theories with the word "conspiracy".
By having the mainstream American media append the word "conspiracy" to every independent INTREP involving the assassination of President Kennedy, it gave the CIA an additional 13-years to complete the cover-up of what really happened—a fact documented by the United States House Select Committee on Assassinations, that, in 1976, saw it concluding it was probable that 4 shots were fired at President Kennedy by at least 2 gunmen—which is the exact theory reached by the independent INTREP's created over a decade earlier, whose assessments all agreed that it was impossible for this assassination to have been carried out by a single gunmen—all of which further warned that if an immediate investigation wasn't carried out evidence would disappear and witnesses be killed and/or silenced—and is exactly what happened.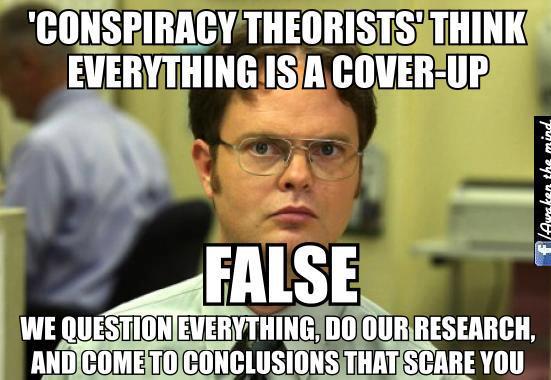 Unlike news articles you read, an INTREP must contain documented and verifiable information relating to all sides of an event and/or issue—which is why in our reports the facts are cited and linked to, with a vast number of them being from leftist propaganda mainstream media sources, like the New York Times and Washington Post—and in whose writings can always be glimpsed what these godless monsters are thinking and planning.
For example, every week I am following with great interest the writings of Thomas Friedman, the Pulitzer Prize winning weekly columnist for the New York Times—sees Pulitzer Prize winning independent investigative journalist Glenn Greenwald saying about Friedman: "His status among American elites is the single most potent fact for understanding the nation's imperial decline"—which is why every alarm bell in me went off this week when Friedman published his weekly article on Tuesday entitled "Want to Get Trump Re-elected? Dismantle the Police", wherein among his usual leftist dribble he buried the warning: "Just beneath the surface calm in America, volcanic forces are gathering that could blow the lid off our democracy…We are living in a fool's paradise…Enjoy it while it lasts".
What made these alarm bells go off inside of me was because while I was reading Friedman's warning about these "gathering volcanic forces", I received an urgent message about a NOTAM (Notice To Airmen) alert placing temporary flight restrictions around Gulkana-Alaska where the HAARP (short for High-Frequency Active Auroral Research Program).facility is located, and which reads:
FDC 1/6022 ZAN AK..AIRSPACE GULKANA, AK..TEMPORARY FLIGHT RESTRICTIONS WI AN AREA DEFINED AS 2.5NM RADIUS OF 622333N1450902W (GKN007016.6) SFC-FL250 FOR ELECTROMAGNETIC RADIATION FR SCIENTIFIC RESEARCH. PURSUANT TO 14 CFR SECTION 91.137 (A)(1) TEMPORARY FLIGHT RESTRICTIONS ARE IN EFFECT. TRANSIT THRU THE AIRSPACE MAY BE AUTH BY HAARP COMMAND CENTER, TEL 907-822-5497 OR FREQ 123.3. ANCHORAGE /ZAN/ ARTCC TEL 907-269-1103 IS THE FAA CDN FACILITY. DLY 0400-1730 2106210400-2106251730
What makes this NOTAM so alarming is that the US Air Force notified the US Congress it was shutting HAARP down in 2014—was a shutdown preceded by the late Venezuelan President Hugo Chavez declaring that HAARP was a tectonic weapon used to cause the catastrophic earthquake that destroyed Haiti—an accusation that was followed by President Chavez announcing he had cancer, and saw him dying of this disease on 5 March 2013.
With this NOTAM for HAARP being in force from 21-25 June, and based on my knowledge of what this facility is capable of, I can honestly tell you I wasn't surprised this morning when I received another urgent message about a small seismic event that occurred in Miami-Florida—an urgent message that was followed by news reports saying that at about 1:20 a.m this early morning in Miami, witnesses reported "suddenly hearing what sounded like a tornado or earthquake"—reports that were soon followed by the news that a luxury multi-story at 8777 Collins Avenue had collapsed—and is a building one block away from where Ivanka Trump and Jared Kushner are leasing a condominium.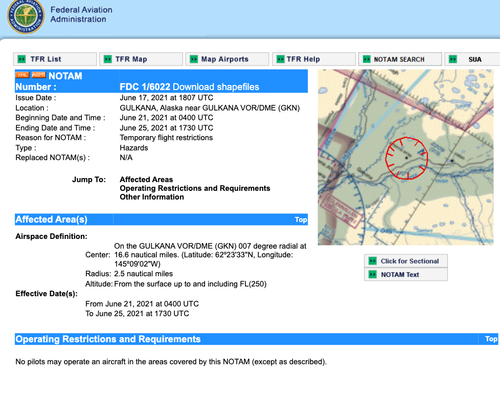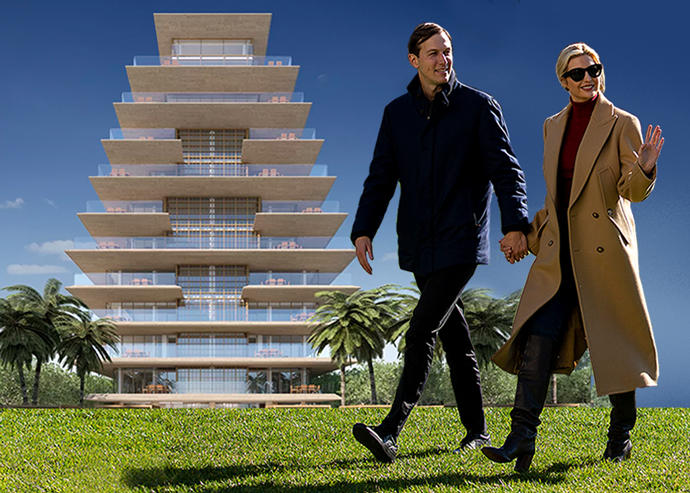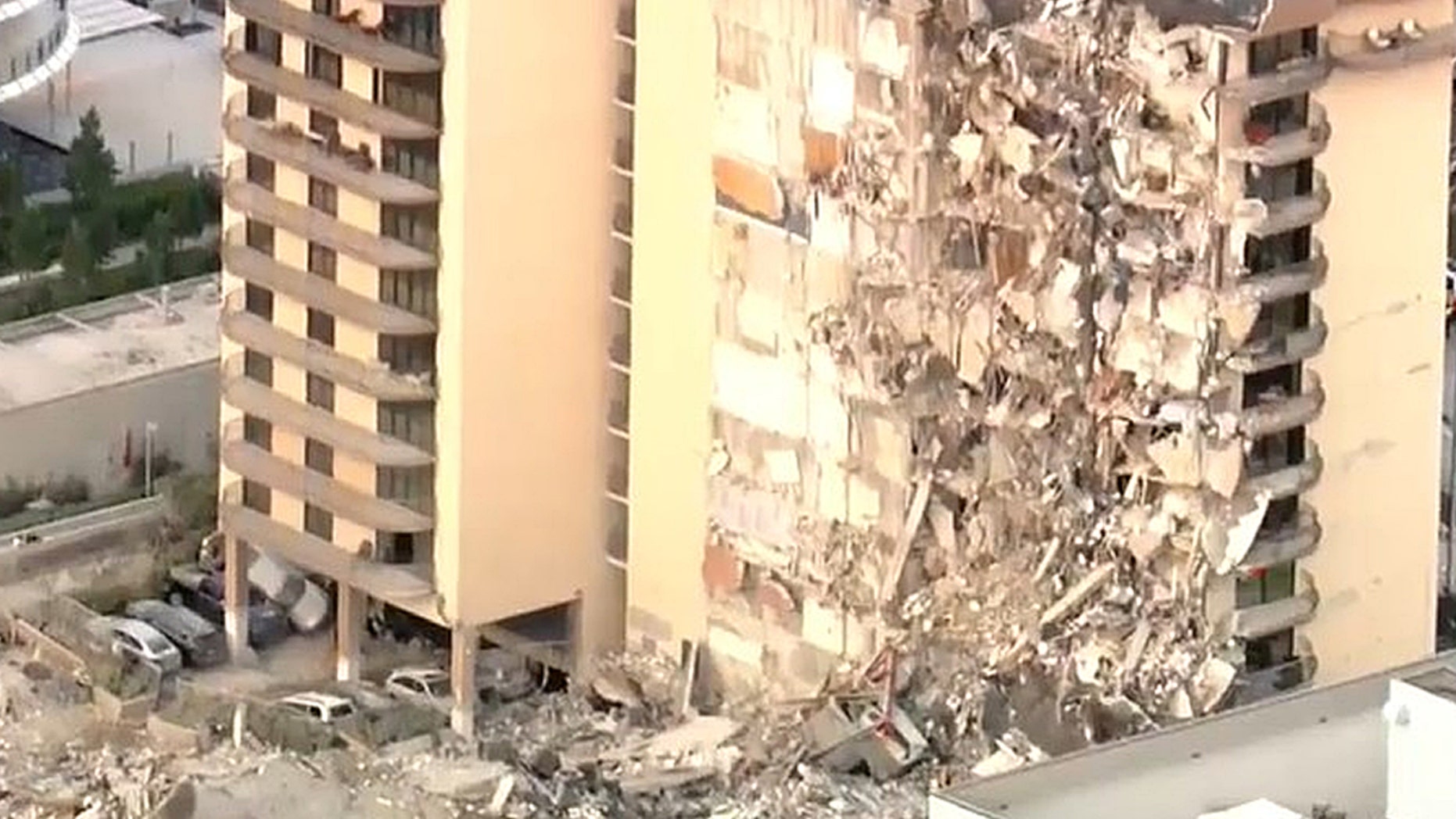 Was HAARP earthquake weapon activated (top photo NOTAM alert) to target Ivanka Trump and her husband Jared Kushner at their home in Miami-Florida (second photo), but missed and struck building one block away (bottom photo)?
In creating an INTREP about this event (and believe me, they're already being compiled by intelligence agencies the world over), the historical context about HAARP, along with an assessment of its mysterious activities, most certainly leads to a valid theory being made that the daughter and son-in-law of President Donald Trump are being targeted for death—but most importantly for you to know, is only a theory, not a conclusion—and as such, when included in any INTREP, means only that this theory has some validity making it worthy of further investigation.
Of course, and as always, any such theory like this will be immediately appended by the word "conspiracy" by every leftist mainstream propaganda media outlet and official government statement—which makes it prescient that the Sorcha Faal sent us Sisters the following message yesterday:
"We live in a world today where you can access information from all over the world on a device that you can hold in your hand.
But, how good is that information?
If you spend any amount of time researching current events using any search application, you are already aware that entering a particular word or phrase can return multiple articles from apparently different news sources that are exactly the same.
Most of them do not even bother to change the title of the article, and even if they do, the content is the same - and therefore all of the news providers that are listed in your search results are obtaining their information from one single source.
In addition, the search engine that you are using is a very complex, scripted query generator that skews the list returned to you by parameters in the query program, which are inaccessible to you, that will exclude certain content from the search results, and prioritize the approved web sites presented in the results, and also file your identity and your query for future law enforcement use if it contains evidence of unapproved thought.
So, who exactly is making Fake News?
Is it us, who specifically state that we are a conspiracy theory site, provide our readers with articles that link to source and reference materials, and always expect our readers to make their own judgments on the material?
Or is it the establishment media, who bury inconvenient but true news, repeat stories that have been proven false, and use censorship to supress the "unapproved" feedback from their viewers?"
I have no doubt at all in my mind that New York Times columnist Thomas Friedman told the truth from his elite socialist pedestal that "volcanic forces are gathering", which is why he warned his fellow comrades "We are living in a fool's paradise…Enjoy it while it lasts"—a "fools paradise" that's defined as a state of enjoyment based on false beliefs or hopes; a state of illusory happiness—and my two favorite quotes about come from famed British polymath Bertrand Russell, one of the early 20th Century's most prominent logicians who said: "Do not feel envious of the happiness of those who live in a fool's paradise, for only a fool will think that it is happiness", and English historian Thomas Fuller, who pointed out the truth that: "A fool's paradise is a wise man's hell".
Finally for you to notice is that Friedman wouldn't have sounded this warning unless he knew his side was losing this war—is a losing side becoming more desperate by the hour—and is losing because YOU continue to support us, and those like us, who keep searching for and revealing the truths being kept hidden—but whose cost to those of us dwindling few remaining in this fight are as staggering as they are crushing—which is why I'll leave you today with the same words I imparted to you when we met last month, and are even more important for you to hear and heed right now:
In the coming months, the dimensions of this looming war are going to shift in radical and unforeseen ways—which is why we believe it is your right to know the full truth about what is happening—a truth the demonic enemies of humanity and our God are doing everything in their power to suppress—which is why our Dear Lord ordered us to band together in such times as these to protect one another—a protection we urgently need at this very moment to keep the truth flowing to you—and in aiding us, our Dear Lord has promised you: "Give, and it will be given to you. A good measure, pressed down, shaken together and running over, will be poured into your lap. For with the measure you use, it will be measured to you."
With God,
Sister Ciara
Dublin, Ireland
24 June 2021
Our needs today are dire indeed, but, if every one of you reading this gave just $20.00 today, our budget for the entire year would be met! So, before you click away, ask yourself this simple question….if your knowing the truth about what is happening now, and what will be happening in the future isn't worth 5 US pennies a day what is?
(Please note that those who respond to this appeal, in any amount, will receive, at no charge, Sorcha Faal's June, 2021/July, 2021 lecture series to the Sisters of the Order titled "Total War: the Collapse of the United States and the Rise aof Chaos: Part 111". This is another one of the Sorcha Faal's most important lectures dealing with the coming timelines of war, famine, catastrophic Earth changes and disease as predicted by ancient prophecies.)
SEE VIDEO AND PHOTOS
http://www.whatdoesitmean.com/