Custom Search
Trump Walked Into Arena Tonight And With 3 WORDS Brought Down The WhiteHouse!
Paris Swade
FW: Aug. 27, 2016
(Posted Aug. 10, 2016)
(SCROLL DOWN)
*
*
*
*
*
*
*
*
*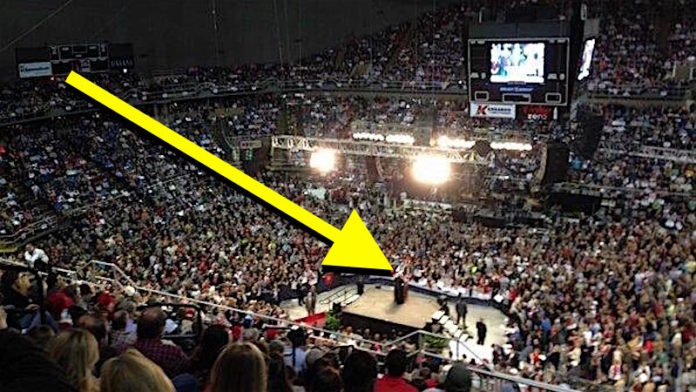 Republican candidate Donald Trump held a campaign rally on Wednesday at the BB&T Center in Sunrise, Florida.
The doors opened at 4 P.m., but look what happened. 12,000 people signed up to attend the rally!
Trump rally Sunrise Florida pic.twitter.com/A5Q07wxkpQ

— Robert Francis (@RedStateReasons) August 10, 2016
The crowd goes wild, anSEE VIDEOd starts saying "LOCK HER UP." Donald Trump says that "Obama founded ISIS"
3 WORDS: "OBAMA FOUNDED ISIS"
This is the truth. Obama has led to the destruction of this country at the hands of radical terrorists.
This is how you know that the polls are crooked against Trump. They always talk about how Hillary is ahead, but we know that's not the truth. Check this out. Trump is killing them.
SEE VIDEO
http://www.libertywritersnews.com/2016/08/watch-trump-just-walk-rally-florida-crowd-goes-wild-immediately/