Custom Search
RECENT LOSS OF ATLANTIC CURRENT DOOMS MANKIND
Jan. 26, 2016
The BP Oil Spill has achieved in less than five years what no other folly of Mankind has since the beginning of human inhabitation upon the Earth. Corporate greed and deceit has literally doomed us all to probable extinction within a decade, something that was previously thought to be in the cards at least a hundred thousand years in our future.
The latest satellite data establishes that the North Atlantic Current (also called the North Atlantic Drift) no longer exists and along with it the Norway Current. These two warm water currents are actually part of the same system that has several names depending on where in the Atlantic Ocean it is. The entire system is a key part of the planet's heat regulatory system; it is what keeps Ireland and the United Kingdom mostly ice free and the Scandinavia countries from being too cold; it is what keeps the entire world from another Ice Age. This Thermohaline Circulation System is now dead in places and dying in others.*
*
*
*
*
*
*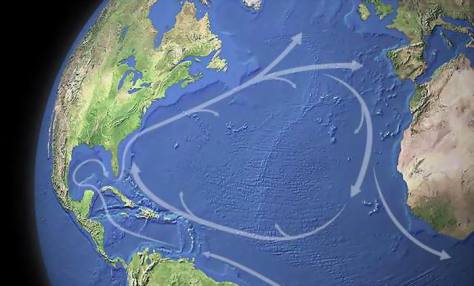 CONTINUE READING.......
http://thechoiceperspective.com/2014/09/21/loss-of-atlantic-current-dooms-mankind/