Custom Search
There Are Still Over 16 Million Americans On Some Form Of Government Jobless Benefits
Tyler Durden
4-221
The prior week's pandemic cycle low print for initial claims was revised higher, only to see this week's claims drop to a new post-pandemic-spike low at 553k...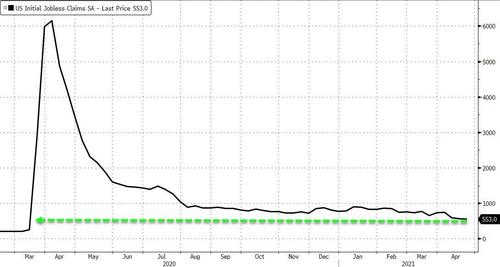 Source: Bloomberg
Continuing Claims followed a similar path with a historical upward revision and a new cycle low for the latest print, but we note that the pace of improvement has dramatically slowed...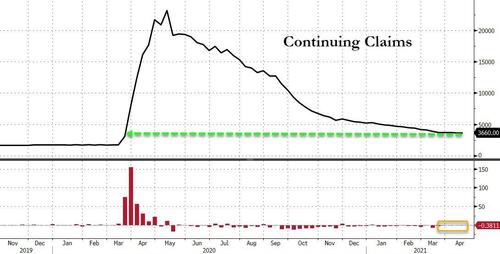 Source: Bloomberg
However, the total number of Americans still on some form of government jobless benefit remains above 16.5 million...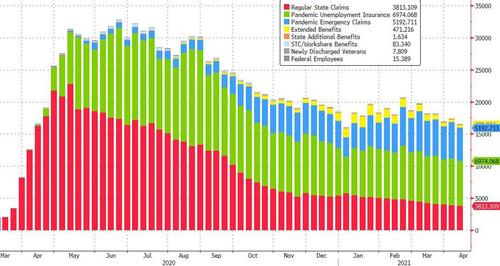 Source: Bloomberg
Maybe it's time to stop the handouts and get Americans off the couch and back to work... the job openings are out there!
https://www.zerohedge.com/markets/there-are-still-over-16-million-americans-some-form-government-jobless-benefits