Custom Search
PHILADELPHIA - HEADS THE UNION WINS, TAILS THE TAXPAERS LOSE
Tyler Durden
fEB. 28, 2016
More Than 30 Blocks Of Fiscal Irresponsibility
"Democracy is a pathetic belief in the collective wisdom of individual ignorance. No one in this world, so far as I know—and I have researched the records for years, and employed agents to help me—has ever lost money by underestimating the intelligence of the great masses of the plain people. Nor has anyone ever lost public office thereby." – H.L. Mencken, Notes on Democracy
I've written dozens of articles about the 30 Blocks of Squalor over the years. The 30 blocks are essentially from 69th Street to 39th Street encompassing the wretched potholed route from unsafe Upper Darby through the killing fields of West Philly. The fine union government workers in the Streets Department have consistently maintained Chestnut Street in a constant state of disrepair. Not that drivers notice.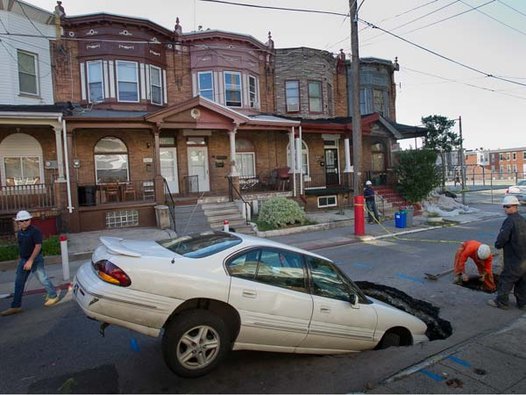 When there is an accident on the Schuylkill Expressway in the morning I'm forced to run the 30 Blocks gauntlet down Chestnut Street. I've had to do it a few times in recent days. The expletives flowed in waves as I hit four unmarked craters in the center lane. These were not the common everyday West Philly potholes that pock the landscape like it's the moon. At least if you see a local resident fishing in the pothole, you can avoid it.
CONTINUE READING.......
http://www.zerohedge.com/news/2016-02-28/philadelphia-heads-union-wins-tails-taxpayers-lose