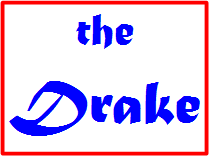 Who knows whose radio show this was, but maybe it's just an all for one, one for all, among One Planet Radio, Freedom Reigns, and Wolf Spirit Radio. In this session, Randy Maugans (One Planet Radio) interviews Drake. I'm listening to this now. I have not listened to all of it, but again more information from Drake is presented.
Here is Randy Maugan's website: http://offplanetradio.com
One reason I feel Drake's information in these recordings is important is that it can assist us, and inspire us, to envision, in a very concrete way, what our next world will be like.
Note about the recordings: I removed music at the beginning and end, and leveled the volumes somewhat. Each segment is about 30 minutes, 5 MB, total show time = 2 hours.
—————————————————————————
MP3s Links
Part 1A (~30 min., 5 MB)
Part 1B (~30 min., 5 MB)
Part 2A (~30 min., 5 MB)
Part 2B (~30 min., 5 MB)
http://kauilapele.wordpress.com/